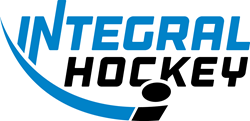 New Canaan, Connecticut (PRWEB) August 14, 2014
The repair process, developed by Canadian business owner, and founder of Integral Hockey Inc., Randy Langille, of Port Alberni, BC, is claiming to be the most advanced composite stick repair system in the industry. We are very pleased to have Andre represent the company in Connecticut, as "he is a great ambassador of the game, and has a strong charitable nature, which fits very well with the Integral Hockey brand. Andre, Like Integral Hockey, is here to help," stated Langille.
Since the arrival of composite repair services, sending broken sticks in for repair meant having to deal with substantial loss of flexibility in the sticks – typically affecting several inches on either side of the break, along with a considerable increase in weight. The Integral Hockey repair system involves taking these broken sticks and repairing them applying true composite aerospace technology with the end result - no noticeable change in respect to weight, flex, kick-point and balance. Players at all levels are reporting no compromise in the dynamics of their repaired sticks, in addition to experiencing the cost-savings benefits. Additional details along with testimonials and a video clip showing the performance of a repaired composite stick, may be found on the Media page at the Integral Hockey website: http://www.integralhockey.com.
Integral Hockey's goal, is to provide everyone involved within the hockey community, whether it be teams, players, or parents not only a trusted source in affordable composite stick repair, but in addition, offer superior quality and workmanship utilizing true composite aerospace technology. In Langille's own words, "We have taken a very real problem, solved it with the most high-tech solution on the market, and we're delivering it at a price that will work for everyone. Something we are very proud of."
The company has just introduced their own line of high-end composite sticks with the first ever extended warranty. The company claims that the i-stick, and its warranty is designed to save the hockey community even more money, while providing a value added service to their franchisees.
About Integral Hockey – Connecticut
After retiring from the NHL, and working on Wall Street for many years, Dore was looking for an opportunity to offer more to the local Hockey community. Serving on the board of the New York Rangers Alumni has allowed Andre to stay connected, and involved in the game.
"After playing in the NHL and working on Wall street, I was looking for a new project involving hockey. The idea of repairing carbon fiber hockey sticks makes so much sense. Until now, it's been the one piece of hockey equipment that could not be re-used. After extensively testing repaired sticks, I found they behaved exactly like a new stick and did not lose any characteristics. I'm convinced that all hockey players who try it will feel the same way. I'm excited about joining Integral Hockey and offering their advanced product and service in Connecticut."
André Doré
Played in QMJHL 1974-78. Quebec Remparts, Hull Olympiques
Played for New York Rangers, St-Louis Blues, Quebec Nordiques, 1978-86
Worked as an Equities trader on Wall Street in New York, 1986-2013
Dore, who will be operating under the name Integral Hockey Connecticut, is excited at the prospect of bringing a value-added service to his community, and one that he feels will help to substantially reduce hockey-related expenses, i.e., composite stick replacement, with a high-tech, quality alternative.
For general information, visit http://www.integralhockey.com. For repair inquiries, contact Andre, at 203-856-1183, or adore(at)integralhockey(dot)com.