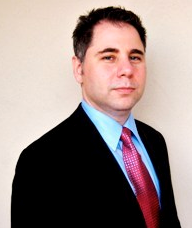 We are delighted to be partnering with Advanced Discovery and Cobalt to launch Bay Area In-House Counsel and kick off our inaugural event.
San Francisco, CA (PRWEB) August 13, 2014
Advanced Discovery, a leading eDiscovery and document review solutions provider with offices across the U.S., will be partnering with Brian Greenberg, in-house legal counsel to a major mass media company and founder of New York In-House Counsel, an active professional networking group exclusively for in-house lawyers, to launch a sister group in the San Francisco Bay area. The inaugural meeting of Bay Area In-House Counsel will be held in San Francisco's financial district (location to be disclosed upon registration), Thursday, September 18th from 6:30—9:30 p.m., with an MCLE presentation entitled "Top 10 Ways to Tarnish Your Brand in Social Media."
Greenberg founded New York In-House Counsel group in 2010 with roughly 20 attorneys attending the first meeting. The monthly meetings now host anywhere from 30 to 100 members. The stated goal of the group is to conduct outstanding, free continuing legal education presentations and networking events for members on a monthly basis. Greenberg hopes the format will be as successful in the Bay Area as it has been in New York City.
"We look forward to building in the Bay Area what we've been able to achieve so successfully in New York—an exclusive community of bright, vibrant and engaged in-house practitioners who share a genuine interest in networking and thought leadership programs," says Greenberg. "Curating for this has been our formula for success with New York In-House Counsel, and we are excited to apply what's worked so well for us back East to the Bay Area group."
The first program will look at risks associated with the use of social media by attorneys and their business clients.
Although social media can be used as a marketing tool for law firms, uninformed use can create issues for users and their firms. Attorneys Tsan Abrahams and Nate Garhart of Colbalt LLP will address this issue in their CLE-approved presentation, "Top 10 Ways to Tarnish Your Brand in Social Media."
Advanced Discovery, which has been a strong supporter of the New York group, was invited to host a cocktail reception for the Bay Area group following the inaugural talk.
"We are delighted to be partnering with Advanced Discovery and Cobalt to launch Bay Area In-House Counsel and kick off our inaugural event. I couldn't think of better partners to help introduce us to the Bay Area in-house community, and I am truly grateful for their support and their confidence in the group and its potential," said Greenberg.
The event is free to members, and membership is also free to lawyers who meet the group's membership criteria. The meetup group is exclusive to attorneys who are currently employed full time as in-house corporate, public interest or government counsel. Attorneys can join the group and register for the event on the Bay Area In-House Counsel Meetup site.
ABOUT THE PRESENTERS:
Tsan Abrahamson's practice focuses on strategic counseling in the areas of social media, sweepstakes, intellectual property, advertising, trademark clearance, trademark and copyright prosecution, licensing and other business transactions. She also manages the adverse proceedings practice at the U.S. Patent and Trademark Office Trademark Trial and Appeal Board. Tsan's professional affiliations include the International Trademark Association, the Brand Activation Association and the American Bar Association. She is an adjunct professor of law at the University of San Francisco (USF) School of Law.
Nate Garhart provides trademark registration, copyright protection and contract negotiation counsel to all types of organization, from high-tech startups to public companies and nonprofit entities. He also assists clients with their advertising, marketing and other promotional activity transaction needs, helping ensure that all necessary rights have been considered and the risks associated with any given activity have been explored, understood and minimized. Nate is a member of the California and New York State Bars, as well as the American Bar Association. He served as chair of the Intellectual Property Section of the Barristers Club for the San Francisco Bar Association.
ABOUT ADVANCED DISCOVERY:
Advanced Discovery is a leading provider of eDiscovery services to clients worldwide in both the legal and corporate communities. Our services include computer forensics, electronic discovery, early case assessment, web hosting, document review and paper discovery. Advanced Discovery offers technology solutions that assist law firms and corporations to quickly and accurately reduce vast amounts of electronically stored information into essential and searchable data sets, effectively providing a high-value product at a low comparative cost. Headquartered in Austin, Texas, Advanced Discovery maintains 14 facilities across the continental U.S. More information is available at advanceddiscovery.com