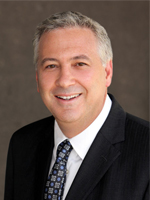 Removing medical debt from the credit equation is just enough of a boost to get enough new buyers into the market to boost sales.
Woodland Hills, CA (PRWEB) August 13, 2014
"Last week's unveiling of the new FICO® Score 9 rating system is a 'game changer' in removing obstacles preventing potential homebuyers from obtaining the credit they need," Tene stated on the heels of the FICO announcement. "It's crucial that lenders and GSEs quickly revise their underwriting criteria accordingly to increase the flow of credit to borrowers to boost the current purchase cycle in residential real estate."
The announcement from FICO on August 7, 2014 introducing FICO® Score 9 ranks a borrower's medical and non-medical collection agency accounts differently, and essentially gives medical collections a significantly lower weighting in the overall credit score. The goal is to provide creditors with a realistic assessment of borrower risk that more accurately reflects a true ability to repay. "The implications for real estate are huge," states Rick Knox, Director of Sales for Peak Finance Company, an entity of the Peak Corporate Network primarily focused on residential loan originations. "Given the slowdown in residential real estate sales compared to last year," Knox continues, "getting more borrowers qualified for a mortgage is what's needed to stimulate continued growth. Interest rates for the moment are dropping, which should attract more borrowers. By also providing creditors with a more accurate risk assessment tool like FICO® Score 9, lenders can approve more loan applications. As both a direct lender and a broker, we can immediately realize the benefits from the new system."
Recent data from the National Association of Realtors implies waning sales over a one year period. While Tene is quick to point out that while the availability of credit isn't the only factor affecting sales, it's the primary one that controls the flow of buyers into the market. FICO® Score 9 impacts not only borrowers, but the overall cycle of real estate. Tene points to FICO's projections of the impact of changes in their rating system to support his claim that estimates borrowers could gain up to 25 points on their score if the only negative references on their credit report are medical debts. "Think how many more consumers could qualify for an affordable mortgage," states Tene. "Removing medical debt from the credit equation is just enough of a boost to get enough new buyers into the market to boost sales. It's up to lenders and the government agencies that guarantee residential mortgages to quickly integrate FICO's updated scoring system to sustain and maintain our current growth."
As a leading authority in the real estate industry, The Peak Corporate Network entities provide a full array of comprehensive real estate services nationwide, including brokerage services, mortgage financing, loan servicing, commercial evaluations, escrow services, short sales, foreclosure processing, insurance services and 1031 exchange. For more information, visit http://www.peakcorp.com.
The Peak Corporate Network is a brand that represents a group of related separate legal entities, each providing its unique set of real estate services.