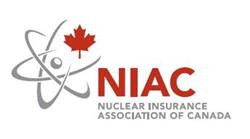 We have embarked on a global PR campaign to coincide with our rebranding."
Toronto, Ontario, Canada (PRWEB) August 13, 2014
Nuclear Insurance Association of Canada General Manager Colleen DeMerchant says, Internationally and domestically, Canadians have seen the developments and debate regarding energy coming to the forefront. Access to cheap safe energy is essential to the functioning of modern economies. However, this energy must not only be secure, but safe during the delivery to the end users, it must also be insured."
In Canada, Federal legislators plan to increase the liability amount Canadian nuclear power operators would be responsible for in case of a nuclear accident. The number of categories under which compensation is available is expected to be broadened and improvements to the procedures for delivering compensation would be made.
Bill C-22 is progressing through Parliament at this time. This could mean that in the not too distant future, Canada will see significant changes to the nuclear insurance landscape. The liability limit in Canada is set at C$75 million ($73 million USD); a figure, which is generally considered "outdated" at best, but could be raised to C$1 billion ($980 million USD).  The Canadian federal government has submitted legislation in the past, attempting to increase the forty-year-old limit to $650 million and giving the minister power to increase the limit in the future, but have been unable to pass such legislation.
Federal Natural Resources Minister Joe Oliver has committed publicly to making plans to increase the liability cap for the nuclear industry. "Tomorrow, we will announce our commitment to increase nuclear civil liability in our efforts to protect the taxpayer and the safety of all Canadians," Oliver said in a statement in June 2013. "Most importantly, it will continue to require that the liability of the operator be absolute and exclusive. This means there is no need to prove fault and no one else can be held liable," he added.
NIAC General Manager Colleen DeMerchant, explains that "the increase in liability limits should be communicated to all Canadians so they are aware of the new landscape. To facilitate this NIAC has created a new identity tagline, -- Experience Matters -- because the 'pool' has been around for 56 years and people look to us to help provide answers in this space. We believe that we bring the value of experience to the nuclear industry and that does matter. Our new website has recently been launched, it showcases the NIAC rebrand and is a manifestation of the renewed energy and commitment to the long-term future of NIAC. We have embarked on a global public relations campaign to coincide with our rebranding of NIAC."
For more information, please contact:
Colleen DeMerchant - General Manager
Nuclear Insurance Association of Canada
416-529-9656
colleen(at)niac(dot)biz
Established in 1958, NIAC is a voluntary, non-profit, unincorporated association of insurers providing property and liability insurance to nuclear installations operating in Canada. With members who include insurers, reinsurers and Lloyd's Underwriters licensed in Canada, we specialize in high quality insurance, risk management, underwriting and inspections for Canadian nuclear exposures.