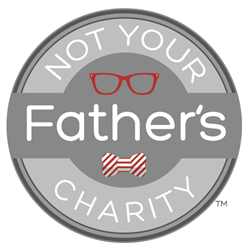 Orlando, FL (PRWEB) August 14, 2014
Wayne Elsey Enterprises, an international company, announced today the launch of its Not Your Father's Charity (NYFC) platform. NYFC has been created as an online portal for non-profit organizations, social enterprises, media, philanthropists and the general public to learn, understand and share how to make a deeper societal impact in the 21st Century.
Using Wayne Elsey's personal business, social enterprise and non-profit expertise, he is seeking to create a forum where interested parties are able to discuss, exchange ideas and learn how to make a meaningful and measurable societal impact based on 21st Century methodology, vision and business practice.
"We are excited about this new platform where change agents will unpack the fundamentals of today's changing philanthropic arena offering real and relevant strategies to impact the missions of both small and large enterprises," said Elsey.
By providing Elsey's own thoughts and ideas, as well as that of other leaders and practitioners, around such topics as leadership, branding, social enterprise, marketing and others, NYFC exists as a source for concepts on developing and growing successful social purpose ventures.
About Wayne Elsey Enterprises:
Wayne Elsey Enterprises is a full service creative agency that handles broad range of design and development services to companies, social enterprise and non-profit organizations via the following four subsidiary portfolio brands:

str@tegic - focusing on leadership and business strategy
Funds2Orgs - a social enterprise that enables individuals, companies and organizations raise funds while helping to support micro-enterprise opportunities in developing nations
501C3U - an online university for non-profit education
Not Your Father's Charity (NYFC) - which is a forum that enables social entrepreneurs, philanthropists, non-profits, the media and general public to learn how to succeed in 21st Century social enterprise
For more information, check out http://www.wayneelseyenterprises.com.
###