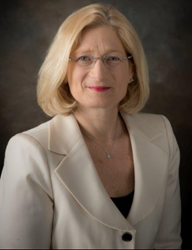 Marcy's commitment to excellence sets a high standard and reflects our firm's commitment to client service.
Houston, Texas (PRWEB) August 18, 2014
Marcy Rothman was featured in "A Profile in Professionalism" published by the Houston Bar Association in a recent issue of The Houston Lawyer magazine. Marcy is a Director in the Houston office of Kane Russell Coleman & Logan, PC.
Marcy was selected for this honor by David Chaumette, the 2013-14 president of the Houston Bar Association. This prestigious honor is bestowed upon only four attorneys each year, who are selected for the profiles by the current President of the Houston Bar.
In her profile, Marcy discusses changes in the legal culture over the course of her career as a litigator. She has been practicing law for more than twenty-five years and has tried dozens of cases to verdict. Over the years, she has observed a shift away from the "Rambo" approach that previously characterized many litigation practices. "The legal culture has changed and matured," says Marcy. "The majority of our profession has determined that our clients are generally best served by adopting a less overly pugilistic approach."
Marcy describes the most basic level of professionalism as "competency and candor," but goes on to say, "There is more to professionalism. It is putting our best efforts toward the representation of our clients at a deeper level." She adds, "Professionalism requires us to invest in truly learning our clients' businesses, so that the counsel we provide does more than answer a question in a vacuum. It is our obligation to respond in the context of our clients' businesses and what they are trying to accomplish."
"We are proud of Marcy and delighted to see her recognized for her professionalism in the practice of law," says Mike Logan, Chairman of the Board of KRCL. "She is deeply invested in her clients. Marcy's commitment to excellence sets a high standard and reflects our firm's commitment to client service."
Kane Russell Coleman & Logan PC is a full service law firm with offices in Dallas and Houston. Formed in 1992 with five lawyers, today KRCL has more than 85 attorneys. The Firm provides professional services for clients ranging from Fortune 500 companies to medium-sized public and private companies to entrepreneurs. KRCL handles transactional, litigation and bankruptcy matters in Texas and throughout the country.
SOURCE: Kane Russell Coleman & Logan, P.C.