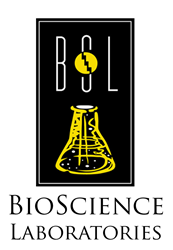 Bozeman, MT (PRWEB) August 14, 2014
Psoriasis is an immune-mediated disease that results in deep skin cells rising rapidly to the surface in just days, rather than the normal month. Extra skin cells build up and form thick, silvery scales and dry red patches that often present on the elbows, knees, scalp, back, face, palms and feet of those inflicted. These patches can be itchy or painful. Psoriasis is a persistent, long-lasting condition with intermittent symptoms. BioScience Laboratories can now screen psoriasis drug formulations via an in-vitro psoriasis human tissue model. By using in-vitro human tissue models, BioScience Laboratories can rank various psoriasis drug formulations quickly for safety and efficacy without conducting expensive and often time-consuming clinical trials on human subjects.
Although the cause of psoriasis has not been fully identified, it is thought that the T-cells (a type of white blood cell) of the immune system, which normally attack foreign bacteria or viruses, instead attack healthy skin cells. These over reactive T-cells trigger other immune responses, which result in increased production of healthy cells and more T-cells that quickly move to the outermost layer of skin. Dead skin and white blood cells do not slough off quickly enough and build up in thick, scaly patches on the skin's surface.
It is not clear what causes T-cells to malfunction in psoriatic tissue; both genetic and environmental factors seem to play a role. There is no cure for psoriasis, but treatment may provide some relief. Treatments include creams, medicines, and light therapy with the goal of slowing skin cell growth.
BioScience Laboratories conducts a wide variety of product testing and screening using human tissue models produced by MatTek Corporation and recently, they added MatTek's psoriasis human tissue model, a model comprised of normal epidermal keratinocytes and fibroblasts derived from psoriasis lesions. The multilayered cells form a differentiated tissue with a psoriatic phenotype, including a similar morphology to in-vivo psoriatic tissue, gene expression of psoriasis-specific biomarkers and increased expression of the class of cytokines (small proteins of the immune system that send cellular signals), which cause cells to grow faster and build up on the skin surface. MatTek's psoriasis tissue model can be used to evaluate psoriasis drug formulations and to study the basic biology of the disease.
BioScience Laboratories, Inc. is an Independent Microbiology Testing Laboratory, performing clinical and in-vitro studies for product safety, efficacy, and claim substantiation support for antimicrobial, disinfectant, wound care, medical device, pharmaceutical, personal care, and cosmetic products since 1991.
BioScience Laboratories, Inc.
http://www.biosciencelabs.com
experts(at)biosciencelabs(dot)com
Toll Free: 877-858-2754