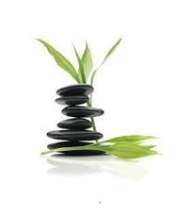 Our offices are conveniently located to serve all of southeastern Massachusetts, from Boston to Cape Cod.
(PRWEB) August 13, 2014
At MD Medical Spa and Wellness Center, the goal is to counsel the whole patient. MD Medical Spa believes that how the patient feels in their entirety reflects who they are and directly affects their life and those around them. No one is perfect, but perfection is in the eyes of the beholder. One person's idea of perfection may be to lose a few pounds; for another, hair removal may mean happiness, yet for another a properly placed Botox/filler injection might be the stepping stone on their road to perfection. For some, the quality of their life will be vastly improved with MD Medical Spa's alternative pain treatment modalities, and their idea of perfection may be living pain-free. Please visit the website at http://www.mdmedicalspaandwellnesscenter.com and schedule an appointment. MD Medical Spa and Wellness Clinic is open 7 days a week from 10 am to 10 pm, by appointment only. To schedule your appointment by phone, simply call 1-617-272-5421.
Through the use of multiple alternative pain therapies including, but not limited to, Ultrasound therapy, EMS (Electronic Muscle Stimulation) therapy, TENS (Transcutaneous Electronic Nerve Stimulation) therapy, and Ionotopheresis medical infusion and/or treatment of hyperhidrosis, clients are enabled to reduce or eliminate their use and reliance on conventional pain medications which are fraught with many undesirable and harmful side effects. Many of our clients have experienced significant pain reduction, increased mobility, and improved circulation by using the revolutionary T-Zone Whole Body Vibration Therapy Unit, an FDA Class I Medical device.
An additional and exciting service offered is the medical evaluation and recommendation for the use of medical marijuana, which has been shown to treat innumerable, chronic, and sometimes incurable ailments. For some, the utilization of medical marijuana for their debilitating conditions greatly improves their functional status, significantly decreases their pain, and allows for them to live a more rewarding and improved quality of life! As such, we provide comprehensive medical marijuana evaluations and if qualified, we issue recommendation letters on our clients' behalf.
MD Medical Spa wholly believes in the therapeutic benefits of Medical Marijuana, along with the 63% of the voting populous who voted affirmatively for it in Massachusetts some 18 months ago. Evaluations are held in a private medical office and are set in a comfortable and relaxed atmosphere where each client is given all the time necessary with our licensed and highly skilled physicians.
Clients, as we like to call our patients, are introduced to a healthy lifestyle where relaxation and reduction of stress starts at the door. Clients are educated on the importance of living a healthy life and are given recommendations on incorporating easy and practical tips on improving their lives mentally, physically, and emotionally. Cell phone use is not allowed at any of the offices, nor are they allowed during the retreats or hikes, or any events that are held.
As members of the Medical Spa, our clients receive not only preferred pricing, but also access to a private, sandy beach on Cape Cod Bay where yoga, tai chi, and meditation classes are held. As an added bonus to the membership, clients can just spend a day on our private sandy beach and enjoy a day in the sun and water.
Offices are conveniently located to serve all of southeastern Massachusetts, from Boston to Cape Cod.
The Norwell Office, conveniently serves Norwell, Hingham, Cohasset, Braintree, Weymouth, Pembroke, Hanover, Duxbury Plymouth, Kingston, Bridgewater and beyond to Attleboro, Fall River, New Bedford and Taunton via Route 44.
The Hyannis Office, conveniently serves Hyannis, Centerville, Falmouth, Barnstable, Sandwich, Harwich, Orleans, Truro, Provincetown, Brewster and the Islands, as the office is a short walk from the Ferry Service and just one block from the Hyannis Bus Terminal and Train depots.
A service that sets MD Medical Spa apart from the rest its ability and willingness to travel to their clients. The House Call Service, as they refer to it, allows for their physicians and medical staff to travel to the houses of those who cannot travel due to disability or lack of transportation. One of their physicians and a medical assistant will travel to the client's locale as we recognize the importance to serve those who need us the most. Note: Additional charges apply for House Call Services.
All services are by appointment only. As this is a medical establishment, no walk-ins are allowed, this allows them to serve you better.
Thank you for your time and attention. May you live a long and healthy life.