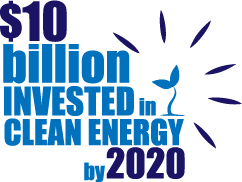 Palmetto's online investment platform gives customers the opportunity to generate healthy returns by investing securely in clean, renewable energy projects across America.
Charleston, SC (PRWEB) August 14, 2014
Palmetto's online investment platform enables accredited individuals to invest their money in solar projects for secure returns of 6% and upwards. Palmetto's offer is markedly different to other clean energy investment platforms – with Palmetto the investment is put into secure debt-style instruments and the minimum investment period can be as low as 12 months. This compares to other investments that lock up investors' funds for much longer periods – sometimes five years and more – while paying a lower interest rate and providing less security.
Palmetto believes that gaining direct access to retail investors via these solar-backed loan notes could be a tipping point for the industry, opening up much wider opportunities for solar financing.
Traditionally only institutional investors, banks and large organizations have been able to invest in solar power projects. Palmetto's objective is to provide these attractive investment opportunities to all investors, not just institutional clients.
How does this work? Accredited investors are able to come to the Palmetto website, establish an account and invest directly into solar loan notes. Palmetto's platform provides a full range of reports and analysis to keep customers updated on the performance of their investments.
Operating since 1996, The Palmetto Group is a trusted financial firm that offers clean energy investment products with environmental benefits to its growing global client base of over 300 institutions and 12,000 private clients. The Palmetto team comprises industry professionals with over 100 years of combined experience who have successfully completed over $1.9 billion in financial transactions.
Palmetto has grown immensely as a result of its innovation around solar financing and has been successful in constructing investment vehicles such as tax equity partnerships, debt vehicles and investment funds. Before companies like Palmetto, solar panel rooftop systems had to be paid for with cash upfront. But Palmetto has developed a fast-growing business around installing and owning the solar panel project, allowing the customer to use the solar power generated instead of taking power from the grid, with the customer making significant savings on their utility bills as a result.
Palmetto's investment platform gives customers the opportunity to generate healthy returns by investing in these clean, renewable energy projects. Palmetto's drive to democratize these investments will enable everyone to share in the financial opportunities that are created while we work together to build our clean energy future.
Palmetto's aim is to facilitate the investment of $10 billion in clean energy by 2020. Palmetto expects to become the leading clean energy investment platform with a continuous supply of high quality investment projects delivering solid, dependable returns to investors across the United States.