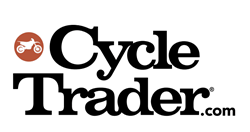 Norfolk, VA (PRWEB) August 14, 2014
CycleTrader.com, a division of Dominion Enterprises, announced the expansion of its mobile advertising solutions for motorcycle dealers today.
In August 2013, CycleTrader.com began offering homepage and search results sponsorships on mobile and tablet devices, along with interstitial ads for tablets and dealer gallery photo sponsorships on mobile. CycleTrader.com has now increased the number of sponsorships available by DMA (Designated Market Area) and by state, based on overall mobile traffic in those locations and demand for such opportunities. The newly expanded sponsorships include enhancements which will give dealers greater exposure on CycleTrader.com's mobile and tablet platforms.
Since 2013, CycleTrader.com's overall traffic on mobile devices has increased from 36 percent to over 44 percent in 2014, including the tablet site (t.cycletrader.com) and mobile site (m.cycletrader.com). CycleTrader.com has seen an 80 percent increase in mobile visits year-over-year, and over a 105 percent increase in mobile page views in 2014 compared with 2013. This equates to more than 78 million mobile page views for the first five months of this year. Mobile advertising is performing extremely well, surpassing 12,000 clicks on search sponsorship opportunities in April.
The CycleTrader.com mobile sponsorships were initially sold to a limited group of advertisers, but these opportunities are now available to all active CycleTrader.com dealers. If you are interested in how CycleTrader.com can help you reach a larger audience through mobile advertising, please call 866.871.6644 or contact your local sales representative.
About CycleTrader.com
CycleTrader.com is a division of Dominion Enterprises, a leading marketing services and publishing company serving the automotive, recreational and commercial vehicle, real estate, apartment rental, parenting, and travel industries. Headquartered in Norfolk, Virginia, with 3,300 employees in the United States, Canada, England, Spain and Italy, the company provides a comprehensive suite of technology-based marketing solutions, and more than 45 market leading websites. Millions of For Rent® and HotelCoupons.com® publications are distributed across the U.S. each year. For more information, visit DominionEnterprises.com.