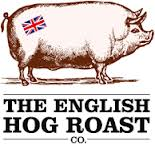 The hog roast is always a party favourite.
Essex, Hertfordshire, London (PRWEB UK) 13 August 2014
With a trend of people looking to dazzle their guests with more and more elaborate party themes and centerpieces The English Hog Roast Company are leading the way in providing party and wedding hog roasts which guests and clients will talk about for years to come.
With the summer wedding and party season now in full swing and with events such as the Commonwealth Games and the World Cup people are thinking of the various ways in which to cater their event. Mike Berry of The English Hog Roast Company says "in our opinion there is no better way of providing fresh traceable food to all of your guests which also provides such a huge talking point and centerpiece for your party or wedding."
"We provide catering for parties covering Essex, Hertfordshire and London for as small as 30 people and for as many as 500+ people.
The English Hog Roast Company sources all of its pork and lamb locally, which they say, "is something really essential as ethically produced food is something that is of great importance to us". All of their pork and food is Farm Assured with schemes such as the red tractor and assured pork.
Mike goes on to say "peoples standards are very high compared to say 10 years ago and the bar is always being raised, this something that we have used to drive us to be the best hog roast and catering company. We use only the freshest produce and ingredients available which we believe gives the food that little bit extra and all the guests that eat our food most certainly agree."
"Our largest growth area of the business is our corporate catering area which is showing year on year growth. Recent clients have been Raddison Blu Hotels, Tesco, Barrat Homes, BP and many others. We are lucky being very close to London, and with so many big companies looking to amaze their guests with fresh top quality food they are turning to us to provide that for them."
Menus are always being changed and tailored to meet their clients needs. "Just last week we were asked to provide a Mediterranean themed lamb roast so we used simple techniques and flavours of slow roasted garlic lamb served in pitta breads with tzatziki, all the guests loved the food and the extra mile we went to provide the best food possible."
If you would like to find out anymore information or if you have an upcoming event please contact Mike Berry on 01279 815660 or 07835 233031 or visit the website http://www.theenglishhogroastcompany.co.uk.
The English Hog Roast Company
Tye Green House
Tye Green
Elsenham
Hertfordshire
CM22 6DY