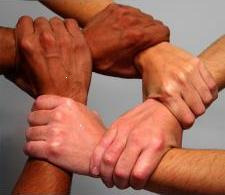 We want to break the strangle-hold...
District of Columbia (PRWEB) August 22, 2014
Payroll Oligopoly Dominates
In the payroll world, two mega-corporations largely call the shots. Tru-Comp Payroll + HR aims to break their strangle-hold with a unique mission-based strategy.
A Better Way - Work That Matters!
With best-in-class products and services, Tru-Comp is determined to change how progressives and other non-profits look at the payroll industry.
"The two dominant payroll companies built the industry in a manner that seems to prohibit change -- with overall costs obscured by nickel-and-dime line-item pricing," says Tru-Comp staffer Elmer Truck: "It adds up to millions of dollars in profits -- from progressive employers alone -- that may get used to serve political agendas that undermine progressive organizations.
Tru-Comp is focused on transparent pricing and a mission-first structure: "We build our give-backs and sharing into the core of the business. We don't just give when we can afford it -- we give as a required part of our mission. And as a larger percentage of gross revenues than nearly any provider or corporation out there," says Truck.
Better Together -- and Best-In-Class
Tru-Comp is committed to supporting other smaller providers too -- by including them in the Tru-Comp mission network. "We offer best-in-class services," says Truck, "but do it in a way that reduces costs for clients and offers opportunities for other providers to join in. Many companies tend to think of their payroll provider as the equivalent of a public utility: 'You're stuck even if you don't really like them.' It's a myth. We can change and progressive non-profits deserve better."
>>
Tru-Comp Payroll + HR serves entities that serve the community by doing, providing or creating "work that matters" -- we serve them with comprehensive solutions for managing payroll and related HR functions in support of their special missions and your teams.