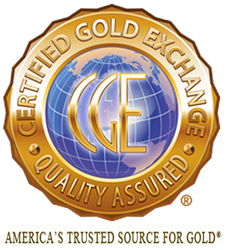 If you are a long-term gold investor [and not a coin collector] then it could be beneficial to consider other options.
Fort Worth, TX (PRWEB) August 12, 2014
A precious metals dealer that has been in business since 1992 and is based in Fort Worth, Texas has announced that it will not sell the U.S. Mint's John F. Kennedy gold coin commemoratives to its institutional or household investors. According to company spokesperson Janet Jones, the JFK gold coins do not offer investors the safety or potential profit for which many investors are searching.
"The 50th anniversary of the Kennedy half-dollar, the anniversary of President Kennedy's assassination, and the U.S. Mint's role in our society, are all very important in their own ways," Jones said. "Many analysts have said, however, that this particular gold coin may not be the best long-term investment in terms of precious metals."
Commemorative gold coins have a historical tendency to sell out quickly, skyrocket in price, and then the bubble bursts. "This has happened many times with other commemoratives and we don't feel it's right to exploit American history at a time when so many Americans are trying to protect what they have left after the last six years," Jones commented.
The Certified Gold Exchange maintains an entire catalog of gold and silver coins and bullion, each meant for an investor with specific desires, goals, and plans. "If you are a coin collector, a fan of history, a reseller of commemorative gold coins, or a collector of JFK memorabilia, then this coin might be right for you," Jones said. "If you are a savvy long-term gold investor then it could be beneficial to consider other options."
Certified Gold Exchange, Inc. is North America's premier precious metals trading platform, providing unparalleled service to licensed dealers, institutions, and household investors. Throughout nearly two decades of trading precious metals with the public, Certified Gold Exchange has maintained an A+ Better Business Bureau rating. For more information or a free "Gold Investor's Guide," visit http://www.certifiedgoldexchange.com or call 1-800-300-0715 today.