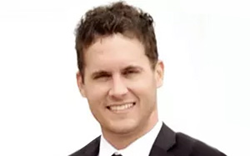 Steven brings considerable experience and expertise to Attorney Rankings
St Louis, MO (PRWEB) August 14, 2014
Attorney Rankings LLC, an internet marketing agency that works with lawyers and law firms is pleased to announce the acquisition Steven Willi as lead developer. With his extensive experience working in both print and digital media, Steven is a welcome to addition to the Attorney Rankings team and will help provide exemplary service to Attorney Rankings clients.
Before joining Attorney Rankings, Steven had held a position as Creative Director and Gari Media Group, a media marketing company that provides both print and digital marketing solutions to a wide variety of clientele. While in this position, he was part of a team that generated over one billion advertising impressions and has worked on several successful national campaigns. Steven brings considerable experience and expertise to Attorney Rankings, a law firm marketing agency.
In his new position at Attorney Rankings, Steven will handle development products, logo design, layout works, print media tasks, and full website builds. Steven holds a Bachelor of Fine Arts from Southern Illinois University Carbondale where he studied communication design. He currently lives in Columbia, Illinois with his wife, with whom he is expecting the birth of their son. When he is not working, he enjoys mountain biking, reading, wood lathe turning and adventure races.
Attorney Rankings is a full service internet marking agency that specializes in working with lawyers and law firms. Among the services Attorney Rankings provides are search engine optimization, website design, pay per click management, content development, social media marketing, blogging, local search engine optimization and branding. Attorney Rankings works closely with their clients to understand their goals and are committed to helping their clients expand their reach and generate new business. By engaging the team at Attorney Rankings to handle your law firm's internet marketing, it frees you up to do what you do best, which is practicing law.
Call Attorney Rankings today at (618) 967-8087 for a free consultation.
Contact:
Chris Dreyer, President and Founder
Phone: 618-967-8087
chris(at)attorneyrankings(dot)org