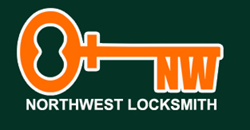 While those of us that have jobs are looking forward to the time off, it's important to remember that there are many people in Portland and around the country that would love to be working [on Labor Day], instead.
Portland,OR (PRWEB) August 14, 2014
Northwest Locksmith, a home, commercial and auto locksmith in Portland, will donate a portion of its August profits to SE Works as part of the company's ongoing effort to help charities in the communities it serves. The company is also offering customers a service discount and encouraging them to donate their savings to the Portland-based nonprofit organization. Yair Frenkel owns Northwest Locksmith and says the selection of SE Works was easy, with Labor Day just around the corner.
"Labor Day means a longer weekend for many of us and more time to spend with our family and friends or just relaxing," said Frenkel. "But, while those of us that have jobs are looking forward to the time off, it's important to remember that there are many people in Portland and around the country that would love to be working that day, instead. SE Works does amazing work in the Portland community, and this is our way of thanking them and making a contribution."
SE Works has been helping connect employers with Portland job seekers since 1997. The organization's success stories include job placements for people returning from incarceration, at-risk youth, immigrants, the disabled and unemployed adults. SE Works is a registered 501(c)3 with a dedicated team of employees and volunteers and a strong history of managing federal and non-federal contracts that further the organization's mission.
Throughout August, Northwest Locksmith is offering a 10% discount on all of its Portland locksmith services to customers who mention Labor Day or SE Works to their technician. Frenkel hopes the gesture will encourage his Portland locksmith customers to donate the money they save on their service call to SE Works. At a minimum, he hopes to raise more awareness for SE Works and the work it does both locally and regionally.
"As a mobile locksmith in Portland, we're here, there and everywhere and service a wide variety of needs on a daily basis. Without distracting from the job at hand, whether it's getting people back into their cars when they're locked out, replacing home locks or helping business owners secure their storefronts, we try to be more than just your everyday locksmith or tradesman. If we can have a casual conversation with a customer, why can't we also mention a worthy cause or deserving organization, like SE Works? We've always tried to do that, and customers have responded well to it, for the most part."
The team at Northwest Locksmith enjoys interacting with customers but offers the following DIY tips that may help them avoid the cost of a professional locksmith, altogether:
1) Either as preventative maintenance or as a last-ditch effort before calling a locksmith in the Portland area, apply lubricant to locks. It helps prevent and may free slow turning, jammed or stuck locks.
2) Purchase a graphite lubricant from your local hardware store, apply it to the keyhole and insert a key to distribute it throughout the lock. Avoid using WD-40, if possible.
3) Rather than risking additional damage, call Northwest Locksmith or another professional locksmith if these tips don't correct the issue.
Business owners, residents and motorists in need of emergency Portland locksmith services should call 503-536-7321. Northwest Locksmith operates 24/7 in the Portland Metro area. General information about the company is available at http://www.locksmithnorthwest.com/. Donation and other information about SE Works is available at http://seworks.org/.
About Northwest Locksmith:
Founded in Boise, ID, in 2012, Northwest Locksmith provides comprehensive and affordable 24-hour locksmith services for all automotive, residential and commercial needs. Technicians are equipped with industry-leading training, cutting-edge equipment and extensive professional experience with all modern security systems. Northwest Locksmith is committed to providing a premium customer service experience on every call and offers 15-minute emergency response times.