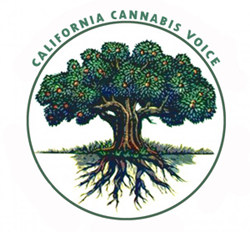 This legislation is a Trojan Horse which will ultimately obstruct legitimate patient access to medical marijuana
Sacramento, CA (PRWEB) August 13, 2014
One of the marijuana industry groups representing some of the state's dispensaries Tuesday announced its support for SB 1262 (Correa, D-Santa Ana), which is scheduled to be heard today in the Capitol's Assembly Appropriations Committee. The bill, sponsored by narcotics officers and police chiefs, seeks to create a statewide licensing model for California's medicinal cannabis industry.
California Cannabis Voice Education Foundation (CCVEF) finds SB 1262 cannot be supported as written. "We have asked for amendments that protect patient access statewide and insure those who come forward to seek registration are protected from prosecution," said Matt Gray, a state lobbyist for CCVEF, which represents patients, cultivators, and producers of medical marijuana products. "Until we see these changes, CCV cannot support SB 1262. If patients get left behind in a medical cannabis regulatory bill, we don't see any value to its passage."
The controversial legislation had previously been met with fierce opposition from marijuana cultivators, producers, dispensaries, and patients groups. Critics of the measure cite lack of privacy protections, constitutional violations over search and seizure, requirements of self-incrimination by license applicants, and restricted access for patients.
But not everyone sees the problems and some see an opportunity to strengthen their grip on the retail market. They support the legislation.
"The supporters of this legislation got what they wanted for dispensaries, which are already safe under existing law," says Matt Gray, a state lobbyist for California Cannabis Voice Educational Foundation (CCVEF), which represents patients, cultivators, and producers of medical marijuana products. "But the licensing scheme SB 1262 proposes still leaves much to be desired and will ultimately hurt patient access to marijuana-based medicines like Cannabidiol."
Cannabidiol (CBD) has been gaining prominence through medical research over its unique benefits in treating childhood seizure disorders, multiple sclerosis, PTSD, and neurological injuries. According to Gray, "Numerous patents have been issued on using CBD as an effective medicine while this legislation seeks to restrict access for seriously ill patients. Once again politics and campaign contributions beat out common sense."
"This legislation is a Trojan Horse which will ultimately obstruct legitimate patient access to medical marijuana," says Matt Kumin, a San Francisco-based civil rights attorney for the educational foundation. "You cannot simultaneously be for patient rights while creating massive blackout regions in California with arbitrary prohibitions."
You can watch an eye-opening video and read more about the bill and medical cannabis reform at http://www.CannabisVoice.org.