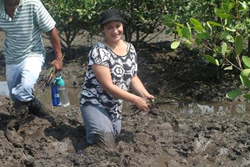 ...because we include Study Abroad in tuition, everyone gets to go.
Aliso Viejo, CA (PRWEB) August 19, 2014
Soka University, a private, four-year liberal arts college and graduate school in Aliso Viejo, CA, is consistently placing at the top of national rankings for Study Abroad because it requires ALL undergraduates to study abroad for a semester in their junior year – and the cost is included in tuition.
Soka is tied for first in US News and World 2014 Short List of "10 Universities Where the Most Students Study Outside the US." http://www.usnews.com/education/best-colleges/articles/2014/05/20/10-universities-where-the-most-students-study-outside-the-us
"One of our goals is to help our students value and understand other cultures," notes SUA president Daniel Habuki, "and a semester of Study Abroad is an integral part of their education. It's required for graduation. Our mission is to foster a steady stream of global citizens committed to living a contributive life, and Study Abroad helps students begin to think globally. Our strong scholarship endowment helps make it possible for top students of all economic backgrounds to attend Soka University, and because we include Study Abroad in tuition, everyone gets to go."
Soka University was the first liberal arts college in the nation to require all students to study abroad when it opened its Aliso Viejo, CA campus in 2001. The first juniors went abroad in 2003-2004.
Soka offers a 9:1 student/faculty ratio, average class size of 12, and study abroad for every undergraduate student (included in tuition.) Admitted students whose annual family income is $60,000 or less may be eligible for Soka Opportunity Scholarships which cover full tuition. Additional scholarship opportunities are available for higher income levels. About 60% of Soka University's students come from the US and 40% have come from more than 40 other countries - http://www.soka.edu.