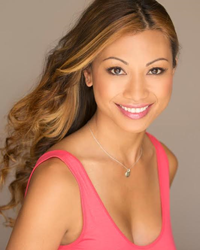 Rachel Ako has been nationally ranked and recognized with numerous sales awards.
Encino, CA - August 14, 2014 (PRWEB) August 14, 2014
Rachel Ako was initially voted into the Encino Chapter of LeTip as the Solar Systems Specialist with the company, SolFusion. The Chapter immediately recognized Rachel's strong leadership abilities and she was unanimously elected to hold two positions at once at the Chapter on her very first day as an official member. The Chapter almost immediately promoted her to Program Director and Lunch Bunch Chairperson after recognizing her strong leadership abilities.
As an alumna of the University of Nevada, Reno, Rachel is loyal to her Nevada Wolfpack. She was a member of Pi Beta Phi Sorority where she held numerous offices and was honored with many leadership awards. Her professional background includes 10 years of Management, 4 years in Medical Diagnostic Sales, and 3 years in the Green Industry to name a few. She has also been nationally ranked and recognized with numerous sales awards. Rachel has several years of proven and documented sales success throughout her impressive career, and her guidance as Regional Director is considered a coup for the organization.
Born in Honolulu, HI and being of Hawaiian, Chinese, Filipino, and Spanish heritage, Rachel brings many unique insights to LeTip and is excited about being given the opportunity to help LeTip flourish.
LeTip is a professional networking organization made up of members held to the highest caliber of professionalism, striving to do business with one another.
If you would like more information about LeTip, please call Kim Marie Branch-Pettid at (800) 255-3847 or email at kbranch(at)letip(dot)com.