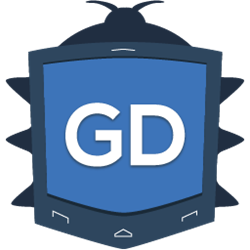 30-seconds is all it takes to install and start debugging apps.
Dallas, Texas (PRWEB) August 13, 2014
Genuitec, a maker of productivity tools for developers, has released GapDebug EA3 - an always free debugger - for hybrid mobile apps designed on top of the Cordova/PhoneGap SDK. It integrates Safari Webkit Inspector and Chrome Dev Tools to offer an integrated debugging experience on OS X and Windows. This version adds Smart Connect, a feature that keeps apps connected during the testing and debugging phase.
Download the public beta of GapDebug here: http://www.genuitec.com/products/gapdebug
"Smart Connect takes away the headache of restarting the Safari dev tools every time you relaunch an app. Now GapDebug customers can pick up their PhoneGap debugging wherever they last left off with a continuous debugging experience," says Wayne Parrott, vice president of product development at Genuitec.
A recent study from *Evans Data reported that the test/debug phase is "the biggest time sink for Android development." GapDebug EA3 addresses this concern head-on by offering continuous debugging to hybrid-mobile developers. With new drag `n drop technology, 30-seconds is all it takes to install and start debugging apps. Then revisit debugged apps with Smart Connect, a new feature that keeps an app connected during restarts.
EA3 introduces simple app installation for iOS and Android. GapDebug has added two simple solutions for installing apps on a connected device. Mobile developers can use the Install Application button in the GapDebug interface. For a more fluid approach, try GapDebug's drag`n drop technology to select an app binary file and drag over to the connected device.
With Safari Dev Tools, when you close an app the matching inspector disconnects and is no longer usable. Now build EA3 will detect any app restart and auto-connect the existing zombie inspector with new app process. More than the pain of restarting iTunes, this lets developers get back to mobile debugging with ease. Currently, the feature is only available for iOS devices. Smart Connect for Android devices is coming soon.
A look at these new features is available on YouTube:
Drag to install apps: http://youtu.be/c9GnrY5sllo
Smart Connect: http://youtu.be/WlcGaV2wHzU
Other additions to the GapDebug Early Access 3:

Fix for HTML web sockets broken by Google Chrome ver. 36
GapDebug will now run on Chrome Canary
About GapDebug
GapDebug will always be free for local debugging. Just like PhoneGap and Cordova, simplicity for your development should be at your fingertips.
About Genuitec
Started in 1997 and counting over 16,000 companies in 191 countries as customers, Genuitec is a leader in the Eclipse open source community. As a founding member of the Eclipse Foundation, Genuitec has actively participated in strategy, development, and direction for the organization.
Today, Genuitec supports one of the largest developer communities for commercial Eclipse tools. Customers benefit from Genuitec's ongoing commitment to open standards and to the continual enhancement of the MyEclipse, Secure Delivery Center, PiPlug, and GapDebug product families with unique innovations and low subscription pricing.
Contact Genuitec today to learn more: genuitec.com/company/contact
Follow on Twitter: @Genuitec
Like on Facebook: facebook.com/Genuitec
Find on Google + : plus.google.com/+GenuitecHome
*Read the full report from Evans Data at this link: http://www.evansdata.com/reports/viewRelease.php?reportID=6.