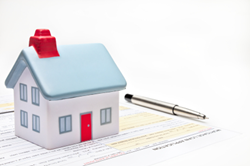 Prospective mortgage applicants should not think that applying for a mortgage is a stressful experience.
Chicago, IL (PRWEB) August 12, 2014
Lenders like Peoples Home Equity are hoping to see a surprise surge in mortgage applications over the past week. A surge in applications may translate to a possible outperformance of weekly home sales relative to 2013.
On Wednesday, August 13th at 5 a.m. central time, The Mortgage Bankers Association will post its usual "weekly mortgage applications survey." Applications have been noticeably weak over the past 7 weeks, with 4 weeks of percentage declines—the net change over the past 7 weeks is -1.1%. It seems whenever there is a positive weekly change in applications, there is subsequently a negative week. Applications are forecasted to post a slight rise of 0.11% in for last week, which would be the first consecutive positive weekly rise in months!
The weekly mortgage application survey will also be telling of the trend in mortgage rates. Rates have been under pressure since the spring due to tensions in Ukraine and fear of a stock market correction. However, if stocks continue to trend high and mortgage applications surge, then rates will probably resume their trend higher. One must also remember that the Federal Reserve has plans to intentionally raise its short-term lending rate by 2015, which will cause an instant overnight shift higher in mortgage rats. Readers who are thinking of apply for a mortgage should not wait and risk a more expensive loan in the future.
Peoples Home Equity knows that many Americans want to apply for a home, but they are simply building or re-building their credit. The lender also knows that some Americans are simply intimidated by a large multi-year loan to pay for a property. Prospective mortgage applicants should not think that applying for a mortgage is a stressful experience. Individuals should embrace knowing how much they may borrow from a lender and find out if their credit score is good enough for loan by at least applying. If one does not even want to apply, they may submit simple bank account and pay stub information to a lender for a per-qualification notice.
Contact a Peoples Home Equity loan officer today at: 262-563-4026.