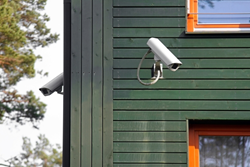 security systems that allow the homeowner to monitor their property from a smartphone.
Chicago ,IL (PRWEB) August 12, 2014
If looking to own a house of the future, The Federal Savings Bank suggest many ways a homeowner can automate a home.
Not long ago, such notions would have been reserved for a world's fair exhibit or episode of The Jetsons. However, one can have the latest plug-and-play devices that make life more convenient now.
Here are products one can consider to turn your new property into a smart house:
Thermostats
During the winter, homeowners use their heat economically to save energy. The same is true when running the air conditioning in the summer to keep the house cool. While one may set the thermostat for when they're not home and adjust it again once their return, it would be nice to come home and have the temperature set exactly at as preferred
That's where smart thermostats come in. In addition to manually setting timers and schedules, there are products that can learn habits and automatically make appropriate temperature adjustments. Not only can improve their comfort by using a smart thermostat, but they can also save money on their energy bill.
Lighting
Readers may be familiar with dimmer switches, but one may not be as knowledgeable of how much lighting controls have evolved. Rather than a simple switch that allows you to control the brightness of the bulbs, one may purchase a system that integrates into the home's lighting, even wirelessly.
From a single wall interface, one may set dimming schedules, monitor energy usage and operate each light in their home. Plus, these systems can be paired with occupancy sensors to save more energy by automatically turning lights on and off depending on whether someone is in a room.
Security
After becoming a homeowner, protecting the family and the property are probably two of the top concerns. There are many smart security systems that allow the homeowner to monitor their property from a smartphone. This includes arming the system and getting a live feed from any cameras that are installed.
Smart locks allow homeowners to lock and unlock doors remotely. This feature is beneficial if the homeowner can't remember whether they locked up on the way to work or if a teenage son or daughter forgot his or her keys and needs to be let in the house when the parent is not home.
Contact The Federal Savings Bank, a veteran owned bank, for information about first-time home buyer programs that can help you save money on a new home purchase.