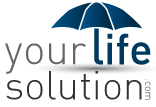 Chicago, IL (PRWEB) August 13, 2014
YourLifeSolution.com, a service which allows consumers to instantly compare the most competitive life insurance products entirely online, is today naming Prudential Life Insurance as generally the most competitive life insurance carrier for those who are significantly overweight or obese. According to the service, this is because Prudential Life Insurance's weight tables are generally the most liberal. "When the figures are plugged in, very often when someone is more than 70-100 pounds overweight, Prudential is without question the best option for both term and permanent life insurance. The carrier has gone a step further by creating a separate build table for those 60 and over. This in some cases actually makes Prudential Life Insurance's rate 50% or more less expensive than the next best option. Prudential is the only carrier I've ever seen that has separate weight tables based on age," said Eric Smith, the founder and independent life insurance agent of YourLifeSolution.com.
Consumers interested in viewing their own term or permanent life insurance quotes online are encouraged to do so at YourLifeSolution.com. Information can also be obtained by phone at 888.374.2764.