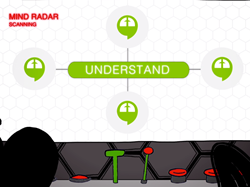 (PRWEB UK) 15 August 2014
Replise, the social intelligence company, is proud to announce that it is launching its award winning Mind Radar report in ZappiStore the online store for the market research community. The online offering also includes the popular Social Scan report, which helps companies plan and take their first steps in the social media space.
We have worked hard with ZappiStore to be able to launch our two most popular social media intelligence reports online. We had to take into account all the factors of an online market place as well as the expectations of the target audience. Both teams did their best to tailor the reports so they not only meet but also exceed expectations, both in terms of speed and quality.
Mind Radar has been an exceptionally successful product, and we have been delivering these reports to a large number of clients for several years now. Its secret ingredient is the qualitative approach to social media. It makes use of the multitudes of social media voices to understand the gist of a given category. It was designed to appeal to companies who have a good understanding of social and feel at ease in this space. Later on the market research community also showed great interest as it complemented their traditional research with an online element. This is why we chose to launch it in ZappiStore.
The need for Mind Radar also showed that there is another niche where social media research can support traditional market research. Many companies are at the onset of their journeys into the realm of social media and need guidance on where they are and where they should begin. Social Scan is a solution that was designed to answer these questions. It was designed to make social media understandable for all decision makers.
Social media research can empower traditional market research in many ways. This is why Replise are delighted to bring two of their best intelligence products to ZappiStore today.