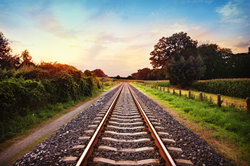 The implementation of a new rail packaging platform highlights SuperBreak's strong focus on improving customers' experience
(PRWEB UK) 16 August 2014
Specialist short break tour operator, SuperBreak are pleased to introduce improved rail offerings to their UK portfolio. Rail breaks have been a key part of the firm's heritage for almost 30 years, and the implementation of a new rail packaging platform highlights their strong focus on improving customers' experience.
The improvements came as a direct response to customer feedback, with SuperBreak now presenting further opportunities to visit a wide range of rail break destinations throughout the UK. Customers will also be offered flexibility on journey times and the ability to make seat reservations, as well as a choice of great value hotels from the tour operator's wide-ranging portfolio. A 2 night London break in a 3* hotel with return standard class rail travel from Sunderland, York or Bradford will start from £120pp.
The new rail booking journey was completed early July, with availability via the tour operator's website taking effect straight away. The opportunity to work with more rail providers such as Virgin, First Great Western, East Coast, Grand Central, East Midlands and First Hull Trains, will continue to put SuperBreak in a great position for offering further customer benefits.
Flexible breaks with fewer travel restrictions and unlimited night stays will be available versus the previously contracted two night packages, as well as reserved rail seating, potential savings of 50% or more on rail fares and upgrades to 1st class from £29pp on return rail journeys. Further to this, SuperBreak will also provide the ability for single travellers looking to book a hotel and rail inclusive break.
The availability of new lower fares and additional rail routes will provide all future customers with the flexibility to build their own short break. With the new rail platform now in place, the tour operator expects to see a rise in the number of customers including rail travel in their booking in 2014.
Chris Hagan, Head of Transport commented:
We have listened carefully to our customer feedback and have now revolutionised our whole rail packaging platform. We were told customers wanted clear and concise information regarding train times, reserved seats to avoid the crush and a wider selection of routes available at great package prices. We have worked closely with all of the main train operating companies in the UK and are pleased to announce we have been able to deliver the ability for customers to book rail inclusive packages from the mainline station they want, at the times that they want and with the hotel that they want and in the majority of cases for our customers who are flexible with their travel times at lower prices than ever before.
About SuperBreak:
With more than five million people visiting SuperBreak.com each year, millions of couples, single travellers, families and friends rely on SuperBreak to book their short break. With 5000 plus hotel partners in both UK and overseas destinations, and great availability and rates for theatre breaks, attraction tickets, events at the O2 arena and flight inclusive breaks, SuperBreak can offer an outstanding depth and breadth of UK and overseas short breaks.
With 30 years of travel experience, SuperBreak has a reputation for providing excellent quality and customer service. Both ATOL and ABTA bonded for peace of mind, SuperBreak is a reliable brand trusted by travel agents and customers.