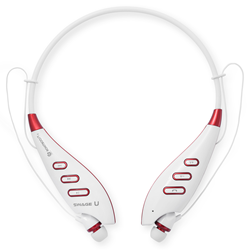 Rokit Boost Launches New Affiliate Program to Reward Brand Promoters
NY, New York (PRWEB) August 14, 2014
Building on top of its fast-growing brand popularity among mobile lifestyle consumers, Rokit Boost has started a new affiliate program for promoters of its bestselling line of consumer electronic accessories. The new program allows eligible candidates to obtain a starting 8% commission on confirmed sales. Commission details are negotiable and can be increased with stronger brand affiliate performance.
To become an affiliated partner of the Rokit Boost brand, candidates are invited to apply for consideration at Rokit Boost's Affiliate Partner page. There, they are required to submit the requested information for evaluation as a prospective partner. Affiliates will be able to begin earning commissions on a pay-per-confirmed-sale basis.
Growing Brand Popularity
Numerous dedicated mobile consumers have been flocking to Rokit Boost for the latest in affordable, higher-end mobile accessory products. Through the mobile lifestyle brand, users enjoy access to a complete line of high-performance mobile accessories, including Bluetooth headphones, wireless speakers, mobile power banks, iPhone battery cases, Bluetooth keywords, and other value-laden products.
In recent months, many bloggers and online reviewers have endorsed new releases like the SWAGEU Bluetooth headphones and the SWAGE Sport wireless headset for their exceptional performance value. At present, the SWAGEU Bluetooth headphones have been receiving perfect reviews due to their superior audio quality and ease-of-use.
Rokit Boost also operates a high-end website at RokitBoost.com, where consumers can quickly and easily find information the latest, hottest product offerings. Other benefits such as Rokit Boost's free shipping and product refurbishment program has reinforced the company's commitment to connecting mobile consumers with accessories that enhance the performance of their favorite mobile devices. Rokit Boost has a high customer conversion rate because of the exceptional consumer value its products extend.
More information about Rokit Boost and its increasingly-popular, attention-getting mobile accessories can be found at: http://www.RokitBoost.com. Parties interested in becoming affiliate partners are invited to submit any questions about the program there as well.
About Rokit Boost
Rokit Boost is a pioneer of affordable, high-quality mobile accessories. Whether they are innovations including iPhone charger cases, Bluetooth headphones, or wireless Bluetooth speakers/microphones, Rokit Boost's team seeks to add substantial enhancements to great existing products. The company also offers a refurbishment program of certified products for exceptional customer value, at reduced pricing.