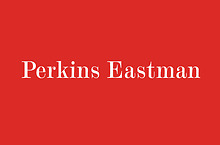 'All of the talented staff promoted this year have made important contributions to our practice,' says CEO and founder Bradford Perkins FAIA, adding, 'We are very proud to add them to the firm's senior leadership.'
New York, NY (PRWEB) August 13, 2014
Top international architecture and design firm Perkins Eastman is pleased to announce recent senior-level promotions in several offices and affiliate companies. The promotions occur annually and reflect the company's commitment to building and maintaining a strong and dynamic leadership team across its many practice areas, multiple offices, and network of affiliates.
Nine employees were promoted to Principal:

Paul Carr AIA (affiliate S9)
Weichi Chen AIA, LEED AP
Jonathan Cohn AIA, LEED AP
Tina C. Lund AICP (affiliate Urbanomics)
Sital A. Patel AIA, LEED AP (affiliate S9)
John Rodenbeck AIA, LEED AP
Yu Duk So AIA (affiliate S9)
Evan Weremeychik AIA, LEED AP
Sarah Yackel AICP (affiliate BFJ Planning)
"All of the talented staff promoted this year have made important contributions to our practice," says CEO and founder Bradford Perkins FAIA, adding, "We are very proud to add them to the firm's senior leadership."
In addition to newly promoted Principals, nine employees were promoted to Associate Principal, 21 to Senior Associate, and 52 to Associate.
About Perkins Eastman
Perkins Eastman is among the top design and architecture firms in the world. With 800 employees in 13 locations around the globe, Perkins Eastman practices at every scale of the built environment. From niche buildings to complex projects that enrich whole communities, the firm's portfolio reflects a dedication to inventive and compassionate design that enhances the quality of the human experience. The firm's portfolio includes education, science, housing, healthcare, senior living, corporate interiors, cultural institutions, public sector facilities, retail, office buildings, and urban design. Perkins Eastman provides award-winning design through its offices in North America (New York, NY; Boston, MA; Charlotte, NC; Chicago, IL; Pittsburgh, PA; San Francisco, CA; Stamford, CT; Toronto, Canada; and Washington, DC); South America (Guayaquil, Ecuador); North Africa and Middle East (Dubai, UAE); and Asia (Mumbai, India, and Shanghai, China).
Headshots available.