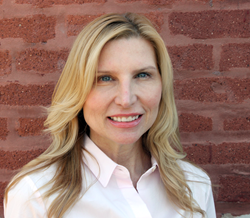 I intend to maintain the integrity of Promet's unique culture and build upon it to cultivate a 'home' for industry powerhouses.
Chicago, IL (PRWEB) August 14, 2014
Promet Source, a 10 year-old Chicago-based web development firm is in its third year of double digit growth. Much of this growth is the result of an increase in new business sales. Sales growth can be found across Promet's broad Drupal services, but specifically in the areas of Drupal Support & Maintenance, website migrations, and custom development. In the past year, Promet has increased its team by 45% in an effort to handle its record-breaking sales increases.
Promet Source has a reputation for hiring high-caliber talent for Drupal development & support, project management, business and leadership. The growth strategy requires the acquisition of at least 20% more high-level talent which has proven to be a daunting task. "Recruiting and hiring to meet the demands of sales is more than a full-time job, especially when you need to find the industry's best and brightest. While it's a 'problem' we like to have, it has become evident: the first hire we need to make is an experienced professional with a track record of recruiting and retaining top notch people," said Andrew Kucharski, Promet Source President.
Denise Janeczek joined Promet Source as Chief People Officer in April, 2014 (Promet's second C-Level Executive). Her primary responsibility is to implement an advanced human resources program that will accommodate for aggressive growth and organizational development. Further, she will lead efforts to enrich the team-based culture with policies, procedures, benefits, mentorship and advocacy. "To remain competitive in the industry, one must attract and retain top talent. I look to Denise to strengthen our structure and strategy around all aspects of human resources. She knows the value of talent, and understands that part of fostering talent is creating a culture where great work is rewarded," said Kucharski.
Denise has been working in human resources for over a decade, specializing in recruiting, staffing, onboarding, organizational development, performance management, employee relations, compensation & benefits, resource planning, retention and training. She focuses on the high-tech startup niche and has worked for Apartments.com, XOR Inc. and DARC Corporation - oftentimes, developing their first HR programs. In her last position, Janeczek partnered with hiring managers to create a recruiting process resulting in scaling all business units by 90% in 12 months and contributed to their ability to increase billable hours by 25%, annually.
Since she started with Promet Source, she has overseen the hiring of 10 team members in three months (an average of one hire per week). In her new role, Denise has filled a broad range of positions in development, support, finance and project management, among others. Two recent full-time hires are David Comdico, Project Manager and Doug Reith, Drupal Developer.
"My two primary goals are to build and scale Promet Source with strategic hires and to create high value employee programs. Of course, I intend to maintain the integrity of Promet's unique culture and build upon it to cultivate a 'home' for industry powerhouses," said Denise Janeczek.
Janeczek is currently spearheading efforts to fill open positions for a Solutions Architect, Front End Drupal Developer, Business Analyst and various sales roles. Additionally, she has restructured employee compensation packages and policies to match (if not exceed) the competition. "Denise has been a positive addition in maintaining and improving a work environment where top talent can truly thrive. She has used her industry experience to make our our most treasured resources - our people - more efficient and happier. It's her unique brand of leadership and commitment to excellence which will attract more strong talent to Promet Source," said Kucharski.
About Promet Source: Founded in 2003, Promet Source is a leading interactive development firm that implements open source tools (specifically Drupal) to deliver high-value web and mobile application development & support.
Promet offers a turn-key solution delivered by experts in the field: sprint 0 planning (Agile concept development), design, architecture, development and deployment. After deployment, Promet provides ongoing support & maintenance. Our consultants have deep technical expertise and are recognized as leaders within the Drupal community. Promet serves clients globally across multiple industries-specializing in government, higher education, non-profits, start-ups, healthcare and professional services.