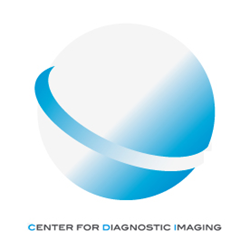 We use the latest in imaging technology to create a detailed view of your body's most important organs.
Miami, FL (PRWEB) August 14, 2014
The mammogram revolutionized cancer screening, and has helped untold thousands of women detect and defeat cancer early, before having to undergo dramatic surgeries and before tumors could spread into other areas of the body. One of the major downsides to mammograms, however, is how commonly they produce false positives. This is often what separates two forms of the technology: 2D and 3D mammography. While there are benefits to both, differences between these technologies are just now coming to light.
CDI Miami, a digital medical imaging center located in Miami, Florida that deals specifically with diagnosing intra-corporeal diseases, announced today that they have both 2D and 3D mammography available to patients. The American Cancer Society recommends that all women over 40 get yearly mammograms, and they recommend that women in their 20s and 30s get clinical breast exams every three years.
CDI Miami has the highest standards for diagnoses, but there are key differences between 2D and 3D mammography. Some studies have suggested that using 3D over 2D is 10% to 30% more effective for detecting cancer. 3D imaging techniques also reduce the number of "callbacks," or false positives that require a patient to return for another screening.
2D and 3D mammography are not the only diagnostic services that CDI Miami performs. Full body scans can detect a range of health issues, and CTA scans can also be very valuable to radiologists and doctors who can use data from such scans to tell which prevention techniques or treatments might be necessary. CDI Miami also performs conventional CT scans.
Digital mammography is highly recommended for women as they get older and has saved countless lives through early detection. 3D imaging, however, is more expensive than 2D, and its actual advantages are not well-studied yet. Some doctors and researchers, however, swear by the newer 3D technology, and The American Journal of Roentgenology (AJR) found, in their study, a 44% increase in the detection of invasive cancer, a 16% decrease in patient recall rate, and a 29% increase in the detection of all types of breast cancer, in contrast to 2D mammography.
About CDI: CDI's advanced 3D mammography techniques can survey nearly any bodily system, including the bones. Scans like this help prevent disease, screen for risk, and help assess overall health.
They can be reached at 1(800) 371-0002, at http://www.cdimiami.com/, and by appointment Monday to Friday, 8AM to 5PM.
Center for Diagnostic Imaging have 3 locations, the main location address is:
1380 NE Miami Gardens Drive, Suite 115, North Miami Beach, FL 33179.