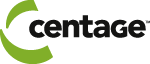 Natick, MA (PRWEB) August 14, 2014
As organizations look to make the budgeting process more productive and accurate, many are increasingly abandoning the annual budgeting process in favor of rolling forecasts which are updated on a monthly basis as part of the regular performance cycle. However, to be effective new approaches and tools must be leveraged. On Wednesday, August 28th, Centage ™ Corporation, a leading provider of budgeting and forecasting software (Budget Maestro™) for small and medium sized businesses, will sponsor a CPA Magazine Webinar, "Creating a Rolling Forecast" which will address how to create high-level, driver-based forecasts that provide visibility into the future and a mechanism for testing alternate scenarios.
Webinar details
Who: CPA Magazine Canada sponsored by Centage
What: How to create a rolling forecast
Where: Register at http://bit.ly/1t3L0Pq
When: August 27th at 12:30 p.m. ET
Attendees will glean new, practical insights to develop rapid forecasting for their organization. In addition, eligible parties are entitled to a one hour CPD credit pending successful completion of the Quiz. The PowerPoint slides will also be available in the Resources section following the webinar.
About Centage
Budget Maestro® by Centage is an easy-to-use, scalable, automated budgeting, planning, and forecasting application. It is designed for small to mid-market companies and automates many of the time-consuming and error-prone activities associated with using spreadsheets to generate accurate budgets and forecasts. It features built in financial and business logic that allow users to build and update their budgets and forecasts and never worry about formulas, functions, links or any custom programming. It is the only solution in the market that offers synchronized P&L, Balance Sheet, and Cash Flow reporting that generate automatically and seamlessly update. Budget Maestro serves more than 7,000 users worldwide. Visit us at http://www.centage.com. For more information follow us on Twitter @Centage or visit our blog http://centage.com/Blog/ for the latest insights on budgeting and forecasting strategies.
Centage and Budget Maestro are registered trademarks of Centage.