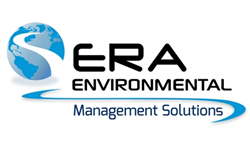 Learn how to ensure GHS compliance before the June 1, 2015 deadline.
(PRWEB) August 14, 2014
This webinar will be offering expert advice on the key points of the UN's GHS, guidance on how to avoid the difficulties associated with classification, and GHS implementation best practices.
Understanding the new GHS classification system and manually authoring SDSs can prove to be daunting tasks. ERA's webinar aims to ease these difficulties by tackling specific steps to ensure GHS compliance for Environmental Health and Safety professionals before the June 1, 2015 deadline.
The hour long webinar will be facilitated by Ria Mali, EHS and Sustainability Systems Manager, and will feature guest speaker, Sarah Sajedi, CTO and Director of Research and Development at ERA. Sarah Sajedi is an award-winning environmental expert with twenty years of experience helping large and small manufacturers improve their environmental performance while Ria Mali specializes in implementing the GHS guidelines in companies, including establishing efficient SDS Authoring and Management systems.
The focus of ERA's webinar will be on the following topics:

How the GHS affects you and your company
How to handle the most important changes to your HazCom Standard
Specific hazard classification points to ensure GHS compliance
How to take advantage of GHS implementation best practices
Register here and join ERA on Thursday, August 28th at 2 PM EST/ 1 PM CST for a thorough overview of the GHS.
About ERA Environmental Management Solutions
ERA Environmental Management Solutions specializes in web-based SDS Authoring Software for the paint and coatings, and chemical manufacturing industries. ERA's SDS Authoring Software combines more than 20 years of regulatory compliance expertise with cutting-edge technology to provide health and safety managers with the most accurate GHS compliant SDS and labels through a unique automated hazard classification tool. ERA also guarantees faster implementation with its customized data transfer system for 3rd party vendors. ERA's software has been implemented globally by some of the world's most successful manufacturers, including Volkswagen, Oshkosh, BMW, Toyota, Power Service, Nalco, and Martin Resources.