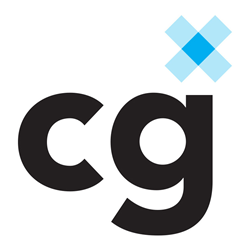 "The Canton Group was a true partner, delivering exactly what we needed while meeting an ambitious timeline." - Cassie Motz, Executive Director, College Bound Foundation
Baltimore, MD (PRWEB) August 13, 2014
The CollegeBound Foundation has partnered with Baltimore's top web design firm, The Canton Group in launching a new website to assist their efforts in helping Baltimore City students gain acceptance to and graduate from college. The new website, http://www.collegeboundfoundation.org was developed using a "responsive web design" that helps city students easily access information about assistance and submit applications while using smartphones and tablets as well as desktop computers. The new site also helps potential donors find ways to give their time, money and expertise to advance CollegeBound's mission of getting students "To College. Through College."
Cassie Motz, Executive Director of CollegeBound Foundation, had the following to say: "The Canton Group was a true partner, delivering exactly what we needed while meeting an ambitious timeline. Now we have a website that informs our partners, engages our donors, and gives our students the resources they need to reach college and graduate."
About College Bound:
For 26 years, the CollegeBound Foundation has helped under-resourced and first-generation students realize their dreams of a college education. CollegeBound works exclusively in Baltimore City public schools, using a nationally-recognized college advising model that has transformed the lives of more than 53,000 students. Today, CollegeBound operates in 21 Baltimore City public high schools, providing full-time college advisors, delivering need-based funding through "Last Dollar Grants," and administering an annual scholarship portfolio of $1.5 million.
About The Canton Group:
Consistently recognized as Baltimore's leading web and software development firm, The Canton Group is dedicated to engineering innovative web solutions that help organizations achieve mission critical business objectives. Whether it is by building mobile applications, websites, web portals or custom software solutions, The Canton Group has an award-winning team of cross-platform web architects and software developers that help organizations use technology to successfully innovate and adapt to rapid change in the business landscape.