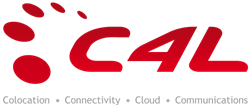 (PRWEB UK) 14 August 2014
The cause of these disruptions is the constant growth in IPv4 address usage across the Internet and the resultant impact on network equipment's BGP routing tables. IPv4 addresses are used to perform the vast majority of the routing on the global Internet and the significant increase in the number of connected devices has led to an increasing demand online presence. This has led ISPs and registrars to split IP address blocks and allocate much smaller ranges to each new customer due to the demand for resilience, meaning that the total number of IP addresses in active use has grown significantly.
The core network routing technology called Border Gateway Protocol (BGP), stores a vast database of IPv4 addresses in order to build a routing table for Internet destinations. These tables are monitored globally by multiple groups, including Team Cymru and NANOG (team Cymru, 13/08/2014, http://www.team-cymru.org/). On Tuesday this week the number of IPv4 routes exceeded 512,000 for the first time. This number of 512k corresponds to factory default configuration limits in older equipment from some technology vendors, including Cisco, leading it to cease processing new routes or failing altogether.
Many devices have much higher limits, allowing for a greater number of routing entries, and some routers can be reconfigured to allocate additional Tertiary Memory to expand this table, though it will be the case that some older equipment may need to be replaced altogether. Most equipment vendors have issued guidelines on how to work around these issues, unfortunately, often requiring a reboot to apply the changes which does cause additional outages as a result.
Many ISPs and services are returning to normal as these emergency changes are implemented, though there remains the possibility of future disruption for any provider that has not implemented the required changes across their entire estate of affected devices.
Alex Cruz Farmer, Technical Director of C4L said: "The expansion of the Global Routing Tables is set to continue with the move to IPv6 and the increasing de-aggregation of IP addresses, this will require significant equipment upgrades and the world wide deployment of new hardware – C4L has invested significantly in Juniper hardware across all of our Core PoP's which allows for the necessary expansion of the routing tables, together with upgrading our current Cisco devices across our existing network we continue to update customers about any server interruption via our Network Operations Centre noc.c4l.co.uk."
About C4L
C4L is a Colocation, Connectivity, Cloud and Communications provider headquartered on the South Coast of the UK. They own and operate a high specification data-centre in Bournemouth, as well as providing colocation services to over 100 UK data centres and more than 300 globally. C4L's coreTX network is one of the UK's largest Data Centre networks, the multi Tbps, high performance MPLS network links data centres across the UK, using a diverse fibre optic backbone and DWDM technology. It's VMWare and IAAS cloud platforms further leverage coreTX and the wide Data Centre footprint to offer industry leading Cloud performance, an approach replicated in delivering VoIP services to its wholesale Communications partners.
C4L clients include government agencies, FTSE 250 companies, international financial institutions, system integrators, top 100 VARs, resellers and many of the UK's network carriers. Our entire business is committed to customer satisfaction and quality of service and has achieved certifications such as ISO9001 & 27001 to demonstrate this.
For more information visit http://www.C4L.co.uk/pr, or Tel: Jade Yarham +44 (0)8000 470 481 Ext 736