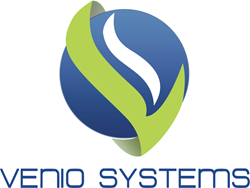 We evaluated a number of other tools but none matches up to Venio.
Fairfax, VA (PRWEB) August 15, 2014
Venio Systems announced today that leading electronic discovery service provider Everest Technologies has deployed the Venio Integrated E-Discovery Platform as its processing engine. Everest will leverage Venio's scalability speed, and flexible reporting capabilities to help its clients better manage the discovery process and reduce costs.
"For us to be successful and meet our clients' needs, we need to be able to accurately process large volumes of data very quickly," said Hal Duncan, Everest's President & CEO. "We tested Venio extensively and put it under intense pressure, and it meets our demands. We evaluated a number of other tools but none matches up to Venio." Venio's distributed computing model allows it to process data many times faster than its competitors, enabling the service providers, law firms, corporate law departments and government agencies who use it to more easily meet the tight deadlines incumbent in litigation and discovery.
Venio is also known for its robust and flexible reporting. "Our goal is to help our clients manage their process in order to reduce their costs, and to do that we need to be able to immediately provide granular reports on what has been processed, with detail on how many files have been processed from which custodians by file type, domain name, date range and much more. We can do all that easily with Venio," added Duncan.
"The team at Everest Technologies is one of the most experienced in the industry and Hal Duncan is a true pioneer, so we are especially gratified they have chosen to partner with us," said Arestotle Thapa, CEO of Venio Systems. "They are also leaders in reducing costs for corporate clients and we look forward to collaborating with them on those efforts."
Venio is the leading provider of integrated e-discovery software for corporations, law firms and service providers. The Venio Integrated E-Discovery Platform is a single-source solution for all phases of the e-discovery process: ESI processing, early case assessment, analytics, predictive coding assisted review, linear review, and production.
For more information about Venio, or to demo Venio's Inegrated E-Discovery Platform, please visit booth 109 at ILTA on August 18-21, 2014.
About Venio Systems
Venio Systems, based in Fairfax, Virginia, is a team of innovators and developers with 20 years of experience in providing e-discovery solutions. Venio Systems was created to address the industry's lack of truly integrated e-discovery systems. Venio Integrated E-Discovery Platform is a fully functional web-based application designed to provide law firms, corporations and government entities the ability to manage all phases of discovery from a single tool. Venio Systems remains on the forefront of innovation to provide solutions anyone can use. For more information, visit http://www.veniosystems.com/.