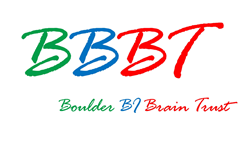 'I am honored to return to BBBT and exchange ideas on big data analytics with the industry's brightest minds. – Stefan Groschupf, CEO Datameer
Boulder, Colorado (PRWEB) August 13, 2014
On Friday, August 15, 2014, CEO, Stefan Groschupf, will discuss how Datameer helps companies reach the fastest time to new insight by drastically simplifying big data analytics. In presenting the company's top use cases, Groschupf will illustrate what can now be done with big data analytics that couldn't previously be done with traditional BI. In addition, Groschupf will share a sneak peek into the company's upcoming product innovations.
"I am honored to return to BBBT and exchange ideas on big data analytics with the industry's brightest minds. Big data analytics is now an imperative for companies who want to succeed as we evolve into a world based on the growing amount of data around us," said Mr. Groschupf. "We welcome open dialogue from attending analysts and peers as we share our company vision, the momentum we are seeing and provide a sneak peek into our upcoming product innovation."
"It seems you can't go a day without hearing about big data analytics using Hadoop. Unfortunately many companies are completely buffaloed by how to implement this new technology and these critical analytics. Where's the easy button?" said BBBT Founder, Claudia Imhoff. "Perhaps Datameer has the answer. Their BBBT session will demonstrate an end-to-end big data analytics application built specifically for Hadoop – much needed in this new technology environment."
A podcast summarizing the presentation will be available at the BBBT podcasts page, and a video of the presentation will be available at the BBBT videos page.
About BBBT
The Boulder Business Intelligence Brain Trust has served the BI industry since 2006. It is a consortium of over 160 industry analysts, experts, and practitioners from around the world. BBBT hosts BI industry vendors who provide extended, interactive briefings, streamed live as webinars exclusively to BBBT members. It's a reciprocal arrangement, the members receive the latest information on current and planned BI tools and technologies, and the vendors get valuable feedback on their offerings, marketing, and messaging.
About Datameer
Datameer is the only end-to-end big data analytics application purpose-built for Hadoop, designed to make big data easy for everyone. Companies of all sizes like British Telecom, Citibank, Trustev and Workday use Datameer to integrate, analyze and visualize all of their data to get new insights faster than ever. Founded in 2009 by Hadoop veterans, Datameer is headquartered in San Francisco, CA and counts Kleiner Perkins Caulfield & Byers, Workday, Citi Ventures, Next World Capital, and Software AG among its investors. For more information, please visit http://www.datameer.com.