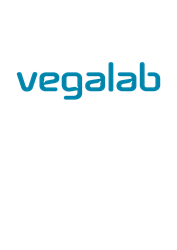 'Our products provide every level of gardener with a complete growing and maintenance system that is easy to use and good for the environment.' - Jill Duggan CEO of Vegalab LLC
West Palm Beach, FL (PRWEB) August 14, 2014
Vegalab the formulator and manufacturer of environmentally responsible agricultural products rooted in sustainability, announced today that they will be showcasing their all natural line of SUPREME GROWERS® sustainable products at this year's Singapore Garden Festival taking place August 16-24th.
The Singapore Garden Festival is a biennial international garden show that showcases creations from some of the world's most talented garden and floral designers. The show is considered a must-see event on the international horticulture calendar. The Vegalab team will be exhibiting at booth SG2.2 in the Supertree Grove location at the award winning Gardens by the Bay venue.
Rooted in more than 20 years of gardening experience and wisdom, SUPREME GROWERS® products are made in the USA, are all natural, and are good for year round indoor and outdoor use. They are formulated to provide the same high level quality results that commercial farmers are already enjoying with Vegalab's line of commercial farming products in a way that's scaled for home gardeners, nurseries, and flower growers.
Some of the Supreme Growers products they will have on display include: Soil Blast, Myco Blast, Supre Myco Tea, Kelp Blast, Larva Control.
"The Singapore Garden Festival is one of the most important tropical garden and flower shows in the world. Not only is this an incredible opportunity to spread awareness about our SUPREME GROWERS® all-natural products, we also have the chance to interact with some of the world's most brilliant gardeners," said Jill Duggan, CEO of Vegalab LLC. "Our products provide every level of gardener with a complete growing and maintenance system that is easy to use and good for the environment. Being able to showcase that at this show is very exciting."
About Vegalab LLC
Vegalab LLC is a global leader in formulating and manufacturing environmentally responsible agricultural products rooted in sustainability. Their unyielding commitment to produce eco-safe, all natural products that are based on years of biological research and patented technology has positioned the company and its Vegalab and SUPREME GROWERS® brands for rapid growth and advancement. The results are breakthrough products that increase productivity, decrease residue in crops, decrease waste and reduces the chemical footprint on the land. Vegalab is an agricultural destination for responsible solutions for farming, landscaping, gardening, and home horticulture. Corporate headquarters is Geneva, Switzerland managed by David Selakovic, President of Vegalab S.A. and North American headquarters is West Palm Beach, Florida managed by Jill Duggan, CEO of Vegalab LLC. http://www.vegalab.com
For more information contact:
Angela Betancourt, Communications Mgr.
Vegalab, LLC
angela.betancourt(at)vegalab(dot)com
(302) 298-0888 Ext. 704