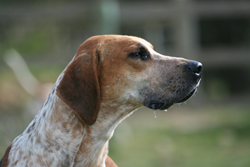 Vintage Dogs are the future of pet owner luxury.
London, UK (PRWEB UK) 14 August 2014
Dogs are wonderful however they are expensive and can be a financial drain on a family. Now, for dog owners that have had their dog for a minimum of 15 years there is a solution. Vintage Dogs is currently offering $2000 each for Golden Retrievers, Poodles, and Wire Terriers that meet these requirements. Interested parties can contact Vintage Dogs at vintagedogshop(at)gmail(dot)com. This offer is on until the end of September.
Currently Vintage Dogs is only looking for those three types of dogs, however, the company is expanding and will be looking for other types of dogs soon. For all enquiries, please send an email with a photo of the dog, its age, breed, sex, and a brief description of it.
About Vintage Dogs
Vintage Dogs is an E-commerce Pet Store with a difference. It only sells dogs and it only sells old ones. All of the dogs sold by Vintage Dogs are 15 years old or older. Older dogs are far better better behaved than younger ones. They are much cleaner. They no longer tend to "rub up against" house guests legs. By 15 they no longer usually urinate or defecate in the house. They are also much less likely to bite children. These dogs are "Vintage Dogs" and they are the future of pet owner luxury.
Contact Details:
Matthew Perry
Director of Sales
+44 (0) 7570 900 417
vintagedogshop(at)gmail(dot)com
http://www.vintagedogs.net