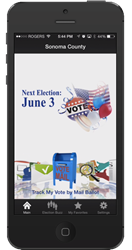 Mobile applications have become the most frequent way we access information from the Internet, and Smart Cities across North America are finding value in connecting with their citizens on an anytime-anywhere basis. - John Craig
Savannah, Georgia (PRWEB) August 14, 2014
Purple Forge, leading provider of mobile applications to municipalities in North America, will be speaking about Smart City Mobile Applications on Wednesday August 20th, 2014 at 2pm at the annual gathering of GMIS International, the most inclusive association of worldwide IT leaders, being held in Savannah, Georgia.
The presentation will share insights into successful deployments of mobile apps with Smart Cities and Counties in North America, including Long Beach, Sonoma County, Buffalo, Ottawa and Regina. In addition to the presentation, Purple Forge is sponsoring the mobile application for the event, which is downloadable to keep GMIS International conference attendees informed of the schedule of events in Savannah.
"Mobile applications have become the most frequent way we access information from the Internet, and Smart Cities across North America are finding value in connecting with their citizens on an anytime-anywhere basis," said John Craig, VP of Sales and Marketing who will be presenting at the event. "Road conditions/511 services, parking information, economic development and parks and recreation applications are amongst the most downloaded apps by citizens, and this is a trend we don't see slowing anytime soon."
GMIS International is dedicated to serving public sector information technology professionals to enhance and promote their strategic investment in, and professional management of, government technology resources. GMIS achieves this through providing a networking forum for State and local government and educational entities, both domestically and internationally, to exchange a diversity of ideas and experiences. To further this aim, GMIS also offers opportunities for industry experts to educate its members about emerging technologies and practices helping ensure today's IT leaders are ready for tomorrow's challenges.
About Purple Forge
Purple Forge sells subscription based services to organizations looking to engage their stakeholders using the latest mobile application technology and leveraging Community Engagement and social networking best practices. Purple Forge is an award-winning firm led by seasoned mobile communications and Internet technology veterans. Our mobile applications allow organizations to broadcast, share, and receive feedback from their target audience real-time, allowing them to foster long-term, engaged relationships.
Contact: john.craig(at)purpleforge(dot)com