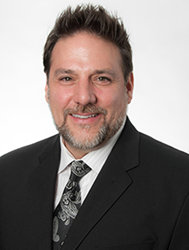 Napa, California (PRWEB) August 15, 2014
Mark Christopulos was born in Salt Lake City, Utah, where he excelled in school, achieved a basketball scholarship, and is an alumnus from the University of Utah. Raised alongside two sisters and a loving mother and father, Mark and his family visited Northern California frequently. Mark took the opportunity while working as a financial credit analyst with Ford Motor Credit Company to relocate to Northern California and make this his home. As a 20-year native Californian he broke into real estate, and hit the ground running selling 20 homes his first year, and now over 510 closed sales with $150 million in real estate transactions.
Mark has built an excellent reputation through hard work and client advocacy, and has implemented his professional corporate experience and leadership skills. That is the reason why so many clients entrust him with brokering their real estate transactions.
Mark has 12 years real estate experience and 7 years as a Real Estate Broker. He stands out as one of the top brokers in the bay area. Mark has managed his own real estate office and mentored many agents over the years. His true love is giving each client the best customer experience in listing and selling each and every home. As one of his client said, "Mark truly understands the customer experience and negotiates with integrity with his client's best interest in mind." Return and referred clientele is how Mark has built a solid real estate career, which continues to this date.
About Heritage Sotheby's International Realty:
Heritage Sotheby's International Realty specializes in listing and selling Napa Valley real estate. Heritage Sotheby's International Realty's exceptional realtors are experienced in selling high-end luxury homes, vineyards, investment properties, vacation cottages and starter homes in Northern California.