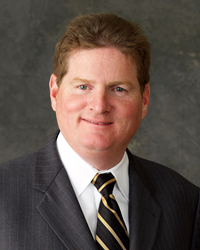 One of our firm's core values is community involvement, and I'm proud to say that every member of the Hanson McClain team embodies that commitment
Sacramento, CA (PRWEB) August 15, 2014
The Invest in Others Charitable Foundation established the Community Leadership Awards to support the philanthropic and volunteer activities of financial advisors. Financial advisors from across the nation are nominated by their peers for exemplifying outstanding leadership qualities in the industry and actively volunteering to improve their communities and make a difference in the lives of others. There are five award categories: Catalyst Award, Community Service Award, Global Community Impact Award, Volunteer of the Year Award, and Lifetime Achievement Award.
Hundreds of nominations for the Community Leadership Awards are received each year and reviewed by a diverse panel of leaders in the financial services industry. This year's applicant pool was particularly strong with over 1000 nominees. Finalists were selected based on their level of involvement, contributions, and the impact of their efforts.
Mr. McClain began volunteering for Sacramento Food Bank & Family Services (SFBFS) in 1985. Currently, as Chairman of the Board, he leads the agency's 15 active Board members, 45 fulltime staff and over 5,800 volunteers, who feed, clothe and educate over 40,000 Sacramento-area residents each month. In recent years, under his leadership, SFBFS built a new 22,500 square foot Education & Technology Center, which contains a computer lab equipped with 65 computers for job- skills training for adults and technology-based after school programs for underprivileged children. The Center also included a Parent Education program, a 7,600 square foot Demonstration Garden and Youth Education program.
The Invest in Others Community Leadership Awards dinner will be held in New York City on Thursday, September 18, 2014, where winners will be announced. Award finalists and winners will receive a generous donation to their designated charities. In the Community Service Award category, finalists will each receive $5,000 and the winner will receive $20,000.
Following this year's awards dinner, Invest in Others winners and finalists will visit the NASDAQ MarketSite in New York City's Time Square on Friday, September 19. In honor of the occasion, Bill Dwyer, Chairman of the Board of Invest in Others, will ring the NASDAQ Opening Bell.
About Hanson McClain Advisors
Founded by Scott Hanson and Pat McClain in 1993, Hanson McClain is a Sacramento-based independent investment advisory firm with over $2 billion management.