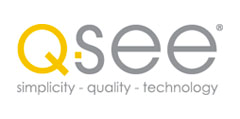 One of the most innovative and user friendly features of this new line of security cameras is the remote monitoring capability via smart phone
Anaheim, CA (PRWEB) August 14, 2014
Security and surveillance industry leader Q-See has updated its Heritage HD Family with new analog HD technology. The technology combines enhanced image detail with incredible simplicity for both new installations and the upgrading of existing systems. Q-See released the new system in May of 2014 and has already established a reputation for quality performance and ease of use. Heritage HD category products are suitable for use in a variety of settings, including businesses and residences.
The effectiveness of a security camera rests, in part, on its ability to provide quality images. Our new technology offers an 8 or 16 channel, 720p HD imaging, using standard BNC cables: This quality is consistent during both day and nighttime surveillance. System owners also have the option of choosing a 60 ft or 100 ft cable, providing significant flexibility. One of the most innovative and user friendly features of this new line of security cameras is the remote monitoring capability via smart phone. This allows users to monitor their surveillance system from wherever they please. Those who already have a security system can upgrade by just swapping out both existing DVR and cameras, making our Heritage HD systems incredibly affordable. As with all Q-See products, the updated Heritage HD systems come with a one-year warranty and lifetime technical support. New and existing owners can access product manuals and how-to videos directly from Q-See's website.
About Q-See
A leader in home and business security systems, Q-See offers unparalleled technology and customer service. Headquartered in Anaheim, CA, Q-See offers its products worldwide through a network of retailers and distributors. With its core values of diversity, loyalty, team unity, and commitment to excellence, Q-See continues to develop security products that combine ease of use with the highest level of protection. In addition, customers receive ongoing support and education from Q-See's staff. For more information, visit Q-See online at http://www.q-see.com.