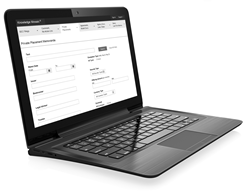 Knowledge Mosaic will now provide subscribers with even more comprehensive content — accessible in an intuitive, streamlined way.
New York, NY (PRWEB) August 15, 2014
LexisNexis® Legal & Professional launched new content along with an enhanced user interface for Knowledge Mosaic®. The essential real-time research platform for securities, SEC filings, and regulatory information now includes Private Placement Memoranda, providing customers with additional insight into private offerings under Rule 144A, Reg S and Reg D. The site also streamlined its user interface to optimize user navigation to quickly pinpoint the most used and valued data including, for example, No-Action and Comment Letters.
"Knowledge Mosaic will now provide subscribers with even more comprehensive content — accessible in an intuitive, streamlined way," said Suzanne Petren Moritz, vice president & managing director, Lexis Practice Advisor and Knowledge Mosaic, at LexisNexis. "Our customers' input, requests and usage patterns have guided these enhancements as we continue to ensure that we provide them with a complete picture of the dynamic securities market."
The streamlined user interface focuses on securities research, giving customers easier access to the databases of SEC Comment Letters and nearly 70,000 No-Action Letters, which spans more than 40 years. Filtering options help users drill quickly into details such as the requesting company, SEC subject category, SEC position, and whether the request pertained to shareholder proposals under Rule 14a-8.
With the addition of Private Placement Memoranda, Knowledge Mosaic expands its content to provide customers with documents that include details of private offerings. The collection currently has 10,000 global and domestic private offering memos since 2009, which soon will be expanded to include memos going back to 2005. Private Placement Memoranda results can be filtered by exemption type, offering amount, currency, security type and party information, such as legal advisor, issuer, trustee, book runner and auditor.
Knowledge Mosaic is the essential research tool for accessing comprehensive, up-to-date securities, and SEC information, as well as related federal agency content, industry news, and information about capital markets regulation and public company disclosure. Knowledge Mosaic's content and innovative technologies offer access to comprehensive corporate, financial, and securities data to help customers make more timely and strategic decisions.
More information about Knowledge Mosaic is available at http://lexisnexis.com/knowledgemosaic.
To learn more about the enhanced Knowledge Mosaic, view this video: http://youtu.be/3gp5aVGC4fQ.
Screenshots of the Knowledge Mosaic pages can be downloaded here:

About LexisNexis® Legal & Professional
LexisNexis Legal & Professional is a leading global provider of content and technology solutions that enables professionals in legal, corporate, tax, government, academic and non-profit organizations to make informed decisions and achieve better business outcomes. As a digital pioneer, the company was the first to bring legal and business information online with its Lexis® and Nexis® services. Today, LexisNexis Legal & Professional harnesses leading-edge technology and world-class content, to help professionals work in faster, easier and more effective ways. Through close collaboration with its customers, the company ensures organizations can leverage its solutions to reduce risk, improve productivity, increase profitability and grow their business. Part of Reed Elsevier, LexisNexis Legal & Professional serves customers in more than 175 countries with 10,000 employees worldwide.
# # #
Media Contact
Christine Alberti
LexisNexis Legal & Professional
212-448-2118
christine.alberti(at)lexisnexis(dot)com
Follow LexisNexis Legal & Professional
Twitter® - @LexisNexisComms; @LexisNexis
Flickr® - http://www.flickr.com/photos/35038020@N06
YouTube™ - http://www.youtube.com/lnuslmpr