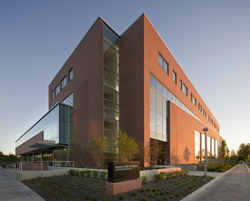 Aurora, Colo. (PRWEB) August 13, 2014
The next episode of "Extreme Weight Loss" Season Four introduces a man from Oklahoma City who put on weight as he battled depression after serving in the military. It also introduces a Las Vegas woman who's been overweight and bullied since childhood. Only one of the two will complete the full year-long transformational journey.
Featuring a unique, non-competitive approach to weight loss transformations, "Extreme Weight Loss" airs TUESDAY, AUGUST 19 (8:00-10:00 p.m., ET/PT) on the ABC Television Network.
Kenny is a 35-year-old married father of three who quickly gained 150 pounds after leaving the Marines. When severe tornadoes ripped through his hometown of Moore, Okla. in 2013 – destroying his children's school and his childhood home -- Kenny realized how short life really is and vowed to make a lifestyle change.
36 year-old Christy has been overweight her entire life. Growing up she experienced severe, painful bullying and in elementary school she attempted suicide by riding her bike into oncoming traffic and was hit by a pickup truck. Now a caretaker to her ailing mother, Christy rarely leaves the house.
This episode documents Kenny's and Christy's physical and emotional journeys.
New in Season Four, each "Extreme Weight Loss" participant spends the first 90 days of his or her weight loss journey at the University of Colorado Anschutz Health and Wellness Center (AHWC) in Aurora, CO. Holly Wyatt, MD, medical director for the AHWC, also serves as medical director for the television program and is seen on the show each week helping participants safely lose up to half of their body weight.
At the end of this episode, one show cast member, Kenny or Christy, will "pay it forward" by giving a friend or family member the opportunity to transform his or her life. The CU Anschutz Health and Wellness Center will provide a scholarship to the one-week, evidence- based "Extreme Weight Loss: Destination Boot Camp" transformation program.
The University of Colorado Anschutz Health and Wellness Center offers some of the country's most advanced research and science-based expertise, focusing on a comprehensive weight loss and weight management approach, including fitness, nutrition and wellness services. Learn more at http://www.anschutzwellness.com. Follow us on Facebook and Twitter.
Extreme Weight Loss is produced for ABC by Eyeworks USA. The series is executive-produced by JD Roth, Todd A. Nelson, Matt Assmus and Brant Pinvidic.