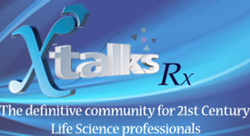 Toronto, Canada (PRWEB) August 14, 2014
Sponsors, regulators and even patients themselves are placing an increasing emphasis on patient-direct data in clinical trials. This webinar will delve into patient self-reporting, examining the use of paper and electronic patient-reported outcomes (ePRO) by phase and therapeutic area, and the projected use of patient-direct data. Using data from over 7,000 studies, viewers will see the most commonly used questionnaires and quality-of-life instruments.
Join keynote speaker Anne Zielinski, Global Lead for the Patient Engagement at Medidata Solutions, as she explores how this information can help improve clinical trials. She will discuss opportunities to decrease the burden for patients participating in clinical research, and for sponsors and CROs who design and conduct trials. With examples of sponsor-specific information on PRO and questionnaire usage, Ms. Zielinksi will also examine how organizations can increase the quality of their patient-reported data and the ease of collecting that data.
For more information or to register for this webinar, visit: The Voice of the Patient in Clinical Trials: Hearing It, Understanding It.
About Xtalks
Xtalks, powered by Honeycomb Worldwide Inc., is a leading provider of educational webinars to the global Life Sciences community. Every year thousands of industry practitioners (from pharmaceutical & biotech companies, private & academic research institutions, healthcare centers, etc.) turn to Xtalks for access to quality content. Xtalks helps Life Science professionals stay current with industry developments, trends and regulations. Xtalks webinars also provide perspectives on key issues from top industry thought leaders and service providers.
To learn more about Xtalks visit http://xtalks.com.
For information about hosting a webinar visit http://xtalks.com/sponsorship.ashx.
Contact:
Michelle Tran
Tel: +1 (416) 977-6555 ext 352
Email: mtran(at)xtalks(dot)com