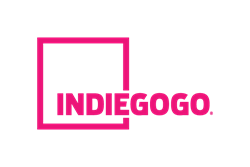 Alexander Deiser, co-founder of patchnride, states, 'Nothing deflates the joy of bike riding or ruins your race quicker than a flat tire.'
Hollywood, FL (PRWEB) August 14, 2014
patchnride, the first ever on-the-go bicycle flat repair tool, launched on Indiegogo just a few short days ago. Already with over 800 backers and 600% of its initial goal, patchnride is trending on Indiegogo and has become one of their featured products. Indiegogo is a site that offers perks for customers interested in becoming a part of innovative new ideas.
patchnride makes the experience of getting a flat tire suck a lot less. With a patent-pending technology, patchnride permanently fixes a flat tire in under 60 seconds without ever having to take the tire off the wheel.
View patchnride on Indiegogo Here
Alexander Deiser, co-founder of patchnride, states, "Nothing deflates the joy of bike riding or ruins your race quicker than a flat tire."
The uniqueness of patchnride is based on a reusable system of cartridges called patch pods. Patch pods are replaceable and interchangeable cartridges that hold a single patch for the tire. After changing a flat, a user simply needs to remove the used patch pod and insert a new one into the re-usable patchnride tool. Thus, the cost to repair is flat is only that of a patch pod refill. Patch pods are for one-time use and available in two variations: the road patch pod for clincher, tubular and triathlon bikes; and the mountain patch pod for mountain bikes, cruisers and running strollers.
# # #
About patchnride
patchnride repairs bicycle flat tires permanently, quickly and in under 60 seconds. All road bicycles, mountain bicycles, cycling bikes, cruiser bikes, triathlon bikes, strollers and kids bicycles can be repaired with patchnride. This is the first bicycle repair tool that allows cyclists to keep the tire on the wheel. patchnride fixes the inner tube of the tire with a patent-pending technique that allows even a beginner to patch their bicycle tire in under a minute and with no knowledge of bicycle parts required. Bike repair has never been this easy. patchnride can be found in our online store and will be coming to a bicycle store near you very soon.
About Indiegogo
Indiegogo is a way for people all over the world to join forces to make ideas happen. Since 2008, millions of contributors have empowered hundreds of thousands of inventors, musicians, do-gooders, filmmakers – and many more – to bring their dreams to life.