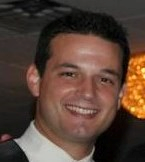 I wanted to join eLogic because of the positive company culture, the concepts they have and the way they put customer service first.
Tampa, Florida (PRWEB) August 14, 2014
eLogic Learning (eLogic), a top learning management system and eLearning provider, is pleased to announce a new addition to the company's sales team. Joe Yates has recently been appointed as Account Executive and will be responsible for business development in the technology industry. Yates will also support customers in aligning eLogic's products and services with their training and development initiatives.
Yates earned his bachelor's degree from East Carolina University where he majored in Public Relations. He brings a strong background in sales to eLogic with nine years of experience in various industries including hospitality, financial services and most recently medical. In his role with eLogic, Yates will apply his passion for building relationships and providing solutions for business challenges to the eLearning industry.
"I wanted to join eLogic because of the positive company culture, the concepts they have and the way they put customer service first," says Yates. "I am excited for this new challenge in my career."
"We are thrilled to welcome Joe as the newest addition to the eLogic team. Joe's commitment to customer success makes him a great fit for our company values," comments eLogic VP of Sales Aaron Olney. "We look forward to Joe sharing his knowledge in business development and support with our team. We are confident he will be a valuable addition to eLogic."
About eLogic Learning
eLogic Learning offers clients a comprehensive approach to implementing learning strategies. Named a Top 5 LMS for 2014 by E-Learning 24/7, eLogic's eSSential LMS (Learning Management System) supports over five million users every day. The eSSential LMS allows clients to deliver and track learning in a variety of formats from SCORM-compliant eLearning to instructor-led training. The eSSential LMS also gives clients the ability to sell courses online, manage regulatory compliance, analyze training usage and results, and much more.
Along with its award-winning LMS, eLogic Learning develops custom e-Learning content and provides an extensive online course library. eLogic also offers custom solutions for learning content strategy, business process change and corporate training program development. With a focus on partnership and personalized customer support, eLogic is committed to helping clients exceed their training and development goals.
To learn more about eLogic Learning, visit elogiclearning.com. You can also find eLogic on Twitter at @eLogicLearning.