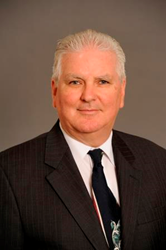 Wheaton, Illinois (PRWEB) August 15, 2014
Dr. Patrick Walsh, Director of the Marianjoy Psychology Department and Coordinator of the Brain Injury Program, has been appointed to the State of Illinois Brain and Spinal Cord Injury Advisory Council. This advisory council makes recommendations to the governor for developing and administering a comprehensive State Plan to provide services to individuals with brain or spinal cord injuries and to help prevent new injuries from occurring.
Dr. Walsh joined Marianjoy Rehabilitation Hospital in 1998 upon completion of his doctoral degree in clinical psychology. He is a go Loyola University of Chicago and attained his doctorate degree from the Illinois School of Professional Psychology. He completed a post-doctoral residency in neuropsychology at Marianjoy.
Dr. Walsh specializes in the areas of neuropsychology, brain injury, sports concussion, and rehabilitation psychology. He is a certified brain injury specialist through the American Brain Injury Association. Dr. Walsh is affiliated with the American Psychological Association, National Academy of Neuropsychology, and the Illinois Brain Injury Association.
Marianjoy Rehabilitation Hospital is a 128-bed hospital located in Wheaton, Illinois providing inpatient, subacute, and outpatient rehabilitation. Founded in 1972 by the Wheaton Franciscan Sisters, Marianjoy maintains an extensive network of therapy locations and physician clinics throughout the Chicago area. As a free-standing rehabilitation hospital, Marianjoy is committed to providing exceptional, compassionate, and patient-centered healthcare that promotes the dignity and well-being of the people we serve. Marianjoy specializes in treating brain injury, strokes, musculoskeletal conditions, spinal cord injuries, pediatrics, and neuromuscular disorders. Outpatient services include a swallowing and voice center, balance and vestibular clinic, driver rehabilitation, Integrative Pain Treatment Center, wheelchair seating and positioning clinic, and a prosthetic and orthotic clinic.