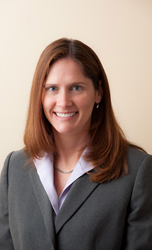 "The chance of getting pregnant after 35 decreases substantially, and one or two years can make a big difference," Dr. Wright comments.
Bedford, NH (PRWEB) August 14, 2014
Many women experience loneliness, shame, stress and sadness as they try over and over again to become pregnant when they are older, even after they have a child. They are dealing with secondary infertility. This is the focus of an article in the July 2014 issue of Parenting New Hampshire.
Secondary infertility is defined by the National Fertility Association as the inability to become pregnant or carry a pregnancy to term, after the birth of one or more biological children without the help of assisted reproductive technologies (ART), such as in-vitro fertilization (IVF) or fertility medication.
According to Dr. Kristen Wright, a two time winner of New Hampshire's Top Doctors Award, almost half of the 15% of New Hampshire women who suffer from infertility actually have secondary infertility. Age is the biggest issue when it comes to getting pregnant again. "The chance of getting pregnant after 35 decreases substantially, and one or two years can make a big difference," Dr. Wright comments. Conception can be harder due to pelvic scarring, ectopic pregnancy, fibroids and even polyps. And, there is also unexplained secondary infertility in which a cause cannot be identified.
A fertility consultation is recommended sooner rather than later because time is the major factor affecting pregnancy after 35. As part of a consultation at RSC New England, testing and counseling are conducted to determine what is going on, especially if a woman has experienced a tough pregnancy in the past. Working closely with the patient, a treatment plan is created, which may include fertility medication, IUI, IVF, donor eggs, as well as surrogacy and IVF. Egg freezing may be another option to preserve more youthful eggs before they are no longer viable.
Fertility treatments are much more advanced than a generation ago. Dr. Wright notes, "We have so many more ways we can help couples," including selecting the strongest sperm for insemination and identifying the most viable embryos for implantation.
For more information or to schedule a consultation, please call 800.858.4832.
About Reproductive Science Center of New England
Since 1988, Reproductive Science Center of New England is one of the largest and most experienced fertility treatment centers in the United States, providing comprehensive infertility diagnosis, advanced infertility treatment options, fertility preservation, and exceptional patient care. RSC New England has 11 locations in Massachusetts, New Hampshire and Rhode Island and is a partner member of IntegraMed Fertility, the most expansive network of infertility treatment centers and fertility specialist physicians in the nation.