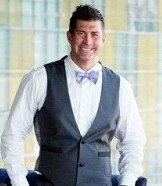 Denver, CO (PRWEB) August 14, 2014
Denver Mortgage Banker, Jason M. Ruedy, also known as The Home Loan Arranger, is perplexed by the fact that many homeowners have still not taken advantage of historically low interest rates by refinancing their mortgages - which could potentially save them thousands of dollars per year. Mr. Ruedy believes that some homeowners are under the impression that refinancing a mortgage is a time consuming and lengthy endeavor, and not worth the effort. In reality, however, the refinancing process is typically easy, fast, and quite simple. In fact, when a homeowner refinances with a mortgage banker such as The Home Loan Arranger, a mortgage refinance can be quite simple.
According to an article published on the website http://www.TheMortgageReports.com on August 5, 2014 entitled, Should I Refinance? – What To Do With Today's Low Mortgage Rates, "Today's mortgage rates have reached a 14-month low. It's a terrific time to refinance a home. Yet, few homeowners are taking advantage."
"When I talk with homeowners and ask them to tell me the interest rate they are currently paying on their mortgage, I'm often very surprised that they haven't already refinanced. Interest rates are quite low, and it's still possible to refinance into a mortgage that could potentially save homeowners hundreds of dollars per month." - Jason M. Ruedy, The Home Loan Arranger
The article published on TheMortgageReports.com makes several interesting and thought-provoking statements including the following:

Even a modest mortgage rate reduction can result in substantial monthly savings.
You don't need to save 1 percent. You just need to save money.
Many homeowners can make a quarter-percentage point reduction worthwhile.
Additionally, the article states, "Despite mortgage rates hovering at near four percent - and many lenders quoting rates in the 3s - today's homeowners are less likely to take advantage of falling mortgage rates than homeowners have been during any period in history."
"In my opinion, it doesn't exactly make sense as to why some homeowners have not yet refinanced. While some homeowners have legitimate reasons for holding off, those that can qualify for a refinance should take advantage of rates while they are still low. Anyone who believes the refinance process is difficult or time-consuming should talk to me. I make things easy." - Jason M. Ruedy, The Home Loan
Mr. Ruedy believes that refinancing is a great way to save money - possibly thousands of dollars per year. The answer to the age old question, "Should I Refinance My Mortgage" is "Yes!" - as long as a refinance works out mathematically in the homeowner's favor.
About The Home Loan Arranger:
Mr. Jason M. Ruedy, also known as The Home Loan Arranger, has 20+ years of experience in the mortgage business. His company was built around the crucial principles of hard work, discipline, and determination. The Home Loan Arranger evaluates client applications quickly and efficiently and structures loans with the best possible terms. Mr. Ruedy is successful in achieving loan closings for clients while meeting their highest expectations. Jason M. Ruedy is ranked #2 in the state of Colorado by Scotsman Guide, which is the top leading resource for mortgage originators.
For media inquiries, please contact Mr. Jason M. Ruedy, "The Home Loan Arranger":
The Home Loan Arranger
512 Cook St #100
Denver, CO USA
Phone: (303) 862-4742
Toll Free: (877) 938-7501
http://www.thehomeloanarranger.com/