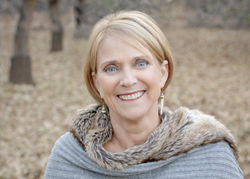 'We are looking forward to a beautiful evening at the historic and exclusive Frank Lloyd Wright residence.' - Nicole Cundiff, Executive Director of Colleen's Dream Foundation
Phoenix, AZ (PRWEB) August 15, 2014
Colleen's Dream Foundation is hosting Craft Beer, Cocktails & Couture, a fundraising event in Phoenix, AZ on September 25, 2014, to raise money for ovarian cancer research according to Nicole Cundiff, Executive Director of Colleen's Dream Foundation.
"I am beyond thrilled about our partnerships with U-Haul, Amy,inc., Crescent Crown, Tito's Handmade Vodka and Market by Jennifer's that have made this event possible," says Cundiff.
Cundiff says Craft Beer, Cocktails & Couture will feature high fashion provided by top Scottsdale boutique Amy,inc., as well as craft-beer sampling and education, courtesy of Crescent Crown Distributing, and signature cocktails, courtesy of Tito's Handmade Vodka.
She says the event will held at the beautiful Frank Lloyd Wright original home on Tatum Blvd. in Paradise Valley, Arizona.
"We are looking forward to a beautiful evening at the historic and exclusive Frank Lloyd Wright "The UHaul House" residence," says Cundiff. "This is a once-in-a-lifetime opportunity for the public to tour one of Frank Lloyd Wright's residential masterpieces. Between the exquisite home, the couture, the delicious hors d'oeuvres, craft beer tastings and modern cocktails, our guests are in for quite a special and memorable evening, all while raising money for ovarian cancer research!"
EVENT INFORMATION:
EVENT EMCEE: Syleste Rodriguez from FOX 10
DATE: September 25, 2014
TIME: 6:00 pm — 9:00 pm
LOCATION: 'The UHaul House" / 7211 N. Tatum Blvd / Paradise Valley, AZ 85253
DRESS: Dressy Casual
TICKETS: $100
CONTACT INFO: Info(at)colleensdream.org
WEBSITE: http://www.colleensdream.org/events/craft-beer-cocktails-couture
Ovarian cancer is often referred to as "the silent killer" because many women do not discover their disease until it is in the late stages, which leads to many women succumbing to the disease within a short period of time. Unlike cervical or breast cancer, ovarian cancer does not have a standardized early detection procedure. When it comes to women's health, ovarian cancer proves to be one of the deadliest diseases.
ABOUT COLLEEN'S DREAM FOUNDATION:
Colleen's Dream Foundation started in 2012 and supports research for early detection and improved treatment for ovarian cancer. The story of Colleen's Dream started in 2007 when Colleen Drury –Nicole Cundiff' mother and Billy Cundiff's mother-in-law- was diagnosed with late-stage ovarian cancer. The family became aware of a new world that was filled with invasive surgery, harsh chemotherapy, and lots of uncertainty, and realized they needed to help others who were dealing with ovarian cancer.
Colleen's Dream Foundation believes it is important to raise money for research that will lead to reliable early detection testing and improved treatment for ovarian cancer. Because so little is known about ovarian cancer in proportion to other women's health issues, there is an incredible opportunity for research and education.
Colleen's Dream Foundation is a qualified 501 (c)(3) tax exempt non-profit organization based in Phoenix, Arizona.