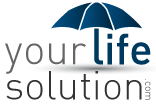 Chicago, IL (PRWEB) August 14, 2014
YourLifeSolution.com, a website which generates instant comparisons of competing life insurance products, is today publishing an explanation of various nefarious churning techniques that are relatively common in the life insurance industry. "Churning, which is essentially trying to generate extra and needless transactions at the consumer's peril and the agent's profit, is often couched as being in the client's best interest," said Eric Smith, the founder of YourLifeSolution.com.
3 Common Churning Methods According to YourLifeSolution.com:
-Selling the wrong product in the beginning to necessitate replacement
-Underfunding a product to create the need for replacement years later
-Creating an unnecessary complexity to increase the number of products involved
Consumers seeking objective online information about life insurance are encouraged to visit YourLifeSolution.com, or call 888.374.2764.